For the first time Discovery Networks International has signed 3D content deals outside the United States, having announced that it has agreed terms with TV providers both in the UK and Japan to broadcast a wide variety of 3D content. In Japan the deal has been inked with entertainment company J:COM, and in the UK the agreement is with the two dominant firms in the Pay TV arena, namely British Sky Broadcasting (BSkyB) and Virgin Media.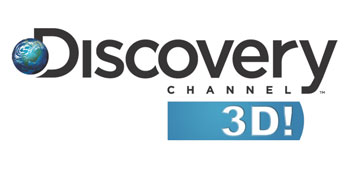 Discovery channel 3D to air on Sky and Virgin Media
Under the terms of the deal, Discovery Networks International will be providing Sky and Virgin Media with a range of extra-dimensional materials, with the initial batch of shows scheduled to air in August on the Sky 3D channel and Virgin's 3D VoD (video-on-demand) platform. The 3D content that will be provided by the American broadcaster (which is of course famous for its eponymous Discovery Channel) is set to include documentaries, extreme sports, crime, natural history and engineering programmes.
Also included as part of the deal that has been struck between Discovery Network and the two British television broadcasting companies is 3D content which will be supplied by a US-based joint venture – dubbed "3net" – between Discovery Communications, Sony Corporation and IMAX Corporation. The new agreement means that Sky and Virgin Media subscribers will be able to enjoy a whole variety of exciting tri-dimensional content in a range of different genres on their 3D-capable HDTV sets.
Commenting on the deal, Discovery Networks International's president and CEO Mark Hollinger said that with 3D technology continuing to evolve, the company is keen to provide the best in 3D content to international distribution partners. He explained that by collaborating with industry leaders in the 3D TV technology and production sectors, the channel can make sure that it provides high-quality programming in 3D, which will "captivate viewers around the globe".