Given the financial climate and the money issues that many people had to cope with last year, a slow festive season in terms of retail sales – especially when it comes to high-ticket items such as HDTV displays and other household electrical appliances – was pretty much expected in the UK. Following Christmas and New Year, retailers were quick to launch their sales, which did result in a significant burst of activity as consumers rushed out to get their hands on the variety of bargains on offer.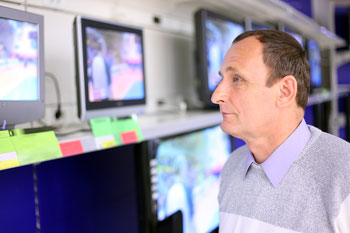 Dixons saw 7% drop in like-for-like UK sales over Xmas
However, despite heightened consumer interest during the period, Dixons Retail – the parent company of famous British brands like Currys, Dixons and PC World – reported a 7 percent drop in like-for-like sales in the United Kingdom over the twelve weeks leading up to the 7th of January 2012. Taking all businesses into account, the decline in like-for-like sales stood at 5 percent.
The consumer electronics retailer was quick to point out that there had been distortions with the sale period following Christmas stemming from the VAT increase that came into force at the start of last year. Also, although like-for-like sales for the period to the 7th of January were down, data has shown that between the 4th and the 14th of January 2012, the firm experienced a like-for-like sale increase of 23 percent.
The group is also doing well in terms of multi-platform sales, with online transactions now accounting for around 19 percent of its total sales. Its in-store service KnowHow also experienced strong sales according to figures from its trading statement.
Dixons Retail's chief executive John Browett said that the group has performed solidly "against a challenging backdrop". He added that the company is winning over customers in all of its key markets as a result of its service-led business model.