This is probably not the best Christmas gift for video enthusiasts: Panasonic and Sony have decided to end their alliance to co-develop large-screen OLED TV technology for mass production, just a short 18 months after the initial tie-up. Both Japanese firms will focus their respective efforts on 4K Ultra HD LED LCD televisions instead.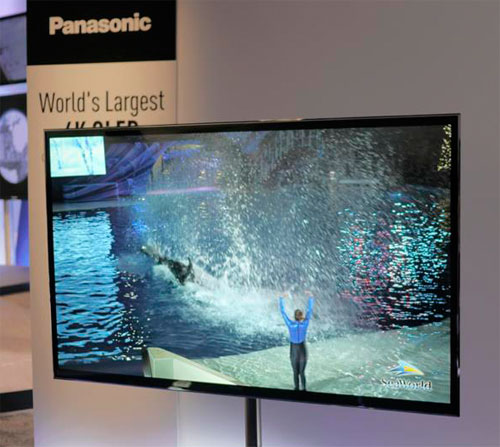 Sony and Panasonic embarked on their OLED television joint venture in the summer of 2012, seeking to take advantage of the former's OLED knowledge and the latter's printing method to help them compete better with South Korean consumer electronics giant Samsung and LG. However, both companies have decided to not renew the partnership when it expires this month, which is a big blow to those hoping that consumer-grade OLED TVs will be forthcoming from either TV brand in the near future.
While Panasonic and Sony have both showed off their 56-inch 4K OLED TV prototypes at CES 2013, it appears that they cannot produce the panels at a low enough cost, or make them last long enough. Given the uncertain outlook for OLED televisions in the short-to-medium term, it's hardly surprising for the Japanese conglomerates to call off their partnership.
This leaves Samsung and LG as the remaining players in the large-sized OLED display market at the moment with their respective 55-inch curved OLED models, namely the Samsung KE55S9C and the LG 55EA980W. For videophiles who are praying for a glimmer of hope this festive season that OLED TV technology can become mainstream, LG Display has started supplying its WRGB OLED panel to other manufacturers, and there's also the emergence of inkjet printing which can potentially improve yields and extend panel lifespan to facilitate the mass production of (cheaper) OLED TVs.
Source: Nikkei