UK sports lovers will be able to watch all the action on the centre court of the 2012 French Open at Roland Garros from the 28th of May to the 10th of June in all their extra-dimensional glory on global sport channel Eurosport, which is airing the event non-exclusively on the Sky 3D channel. This latest broadcast will make it the third time consecutively that the event has been produced and made available in the third dimension for fans to watch.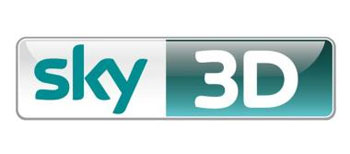 Eurosport to air 2012 French Open tennis on Sky 3D in UK
The managing director responsible for rights acquisition, distribution & development at Eurosport, Jean Thierry Augustin, advised that the presentation of the French Open in 3D by the broadcaster back in 2010 had been a first in broadcasting, and British sports fans who own a 3D-capable HDTV set have now been given the chance to watch live grand slam tennis in 3D thanks to this agreement with Sky.
He added that an even wider range of sports will be viewable in this new and innovative way, as Eurosport has confirmed that it will be broadcasting more than 100 hours of content from the upcoming London 2012 Olympics in full 3D. He also revealed that in order to reinforce its position as the main television channel for live tennis throughout Europe, Eurosport had extended its partnership with the French Tennis Federation for three more years back in January 2012.
Sky 3D's director John Cassy said that the digital satellite TV company is delighted to have entered into the partnership with Eurosport, allowing it to bring live action from the French Open as well as the Olympic Games (which will be shown in 3D for the first time) to its customers. He stressed that Sky is able to provide its subscribers with an incredible range of sports this summer including cricket, tennis and rugby – all available in glorious 3D over the next few months – due to the continuing investment in its own 3D projects and those of its channel partners.