As a way of enticing customers to splash out on a shiny new Ultra High-Definition (UHD) TV this Christmas, Samsung is offering a bundle of free 4K content with each F9000 sold in the USA, the company announced earlier this month.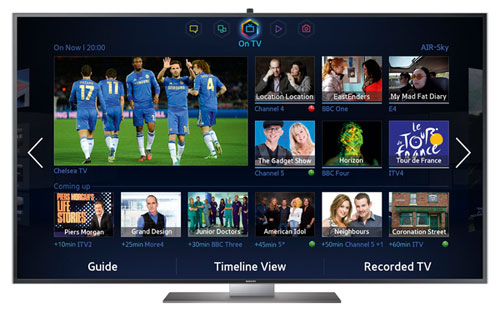 From now until the 28th of December, American consumers who buy a Samsung UN55F9000 or UN65F9000 will be given two feature-length films with 3840×2160 resolution for free, including The Grand Canyon Adventure and The Last Reef, together with a selection of Ultra HD movie shorts. All of the content (which were originally produced for IMAX theatres) will be shipped out to buyers in full size, 500Gb hard drives, 100Gb of which will be taken up by the 4K movies.
Samsung says that the 4K content will be mailed to owners as soon as they have registered their purchase online.
The offer is open to anyone who buys or has already bought a Samsung Series 9 4K TV, and runs until the 28th of December. Another bonus is that the hard disk drive (HDD) plugs directly into the USB port on the F9000's One Connect box, and so it could easily be used for other purposes besides this – in effect, Samsung's giving its customers a free external HDD.
Readers might think that this is a pretty generous offer, but to be honest Samsung needs to do something to entice buyers ahead of Christmas. Rival firm Sony is said to be well ahead of the Korean electronics manufacturer when it comes to numbers of 4K TVs sold – and that's hardly surprising since the Japanese brand is one of the only television manufacturers that's done anything about getting native 4K content to its customers.
While we hope that the same offer will be extended to Samsung UE55F9000 and UE65F9000 owners in the UK and Europe, there's little incentive for the company to do so, given that Sony currently has no plan to bring its FMP-X1 4K Media Player and Ultra HD download service to this region.
Source: NBC News