TiVo DVR owners could be forgiven for thinking that they've been left behind by the rise of Smart TVs and digital video streaming services like Netflix and LoveFilm, but that could soon be about to change thanks to a new deal it's signed with Smart TV app provider Flingo.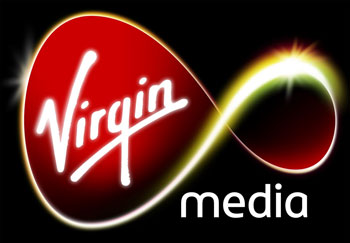 Flingo brings smart TV apps to TiVo set-top boxes
As of today, TiVo owners will be able to access Flingo's entire suite of more than 70 different apps on their TVs, as well as streaming content from channels such as Showtime, A&E, the History Channel and others. Historically, Flingo has primarily focused on designing apps for Smart TVs, and so the decision to expand its service to set-top boxes like TiVo's is a sign that it's determined to find a larger audience for its products among consumers that don't have the money to splash out on a high-end TV. Previously, Flingo had already integrated its app services with the Roku set-top box.
The big benefit for TiVo is that it'll be able to offer vastly different streaming options beyond its current apps, such as Amazon Instant Video and the almost compulsory Netflix.
Tara Maitra, SVP and General Manager of Content at TiVo, said that the move was all about meeting its customers demand for access to newer, fresher content:
"People are demanding access to online streaming content from the comfort of their own living room," says Maitra. "TiVo's offerings have evolved to support that demand."
As well as the standard 70+ applications available with Flingo's service, TiVo owners will also gain access to exclusive content apps designed solely for their DVR. In addition, one of the most exciting new features that TiVo users will be able to enjoy is Flingo's content discovery system, which makes it possible to "fling" content they find on the web directly to their TVs. For example, say you happen to be browsing a site like Vimeo or YouTube on your smartphone or laptop and come across something that just has to be seen on the big screen, you can now send this directly to your set-top box via an integrated bookmarklet. It works in a similar fashion to the Boxee iPad app, only it's more focused on specific devices.
Ashwin Navin, CEO and founder of Flingo, told VentureBeat that discovery should not be restricted to the TV screen alone – something that anyone who has tried browsing through YouTube using a TV remote will surely agree with.
"The cost of setting up an app within Tivo on the platform [for broadcasters] is almost negligible at this point if you're already got that content available on the web," added Navin.
Navin also hinted at some future developments for TiVo and Flingo, saying that he wants to make the viewing experience more interactive by integrating Flingo's SyncApps technology, although he didn't give any clues as to when this might happen. SyncApps work by detecting the programme a user is viewing on their TV, then communicating this information to their mobile device or computer, allowing for additional services or social content to be viewed simultaneously, without impacting on-screen viewing.
Do you own a TiVo set-top box? Let us know what you think of the new Flingo apps below!
Source: Marketwire and VentureBeat