Free-to-air digital satellite TV provider Freesat has this week enhanced its offering with the launch of a new, on-screen television guide that's just become available for viewers equipped with its next-generation Freesat+ boxes.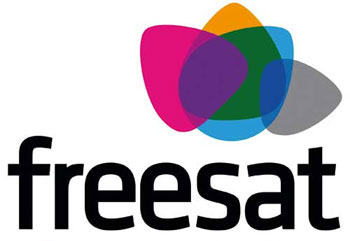 Freesat's new "Free Time" EPG merges catch-up & live TV
The organisation said that the latest update underscores its reputation as a "force to be reckoned with" in the UK TV market, and suggested that its new "Free Time" next-generation EPG (electronic programme guide) is a significant step forward, offering consumers greater choice and more vibrancy when it comes to watching free-to-air content.
Freesat's chairman Bal Samra added:
"It's important that the TV market in the UK operates on a level playing field. This is the only way to offer greater freedom of choice, encourage more innovation, and provide the best value to consumers. With the launch of Free Time, I believe that Freesat is well placed to do all of those things."
Central to the new initiative is an innovative feature called the 'backwards TV guide', which operates in a similar fashion to catch-up TV, allowing viewers to turn back the clock and watch programmes they previously missed. In addition, Free Time adds functionality with its 'Now & Next' view, letting users see what's on at a glance the moment they settle down. Finally, the new 'Showcase' feature will list recommended programmes for the same day, the week ahead, and on demand.
Seamless integration within the "Free Time" interface means that Freesat viewers can now experience video on-demand (VoD) using the ITV player and BBC iPlayer, while Demand 5 and 4oD are both set to be added later this year. Meanwhile, Freesat's new and improved recording functionality means that viewers will be able to record all of their favourite shows at the touch of a button, whilst searching for episodes in a series has also been made easier.
Emma Scott, managing director of Freesat, said that the company's next-generation Freesat+ boxes would make satellite TV "better than ever", adding that the integration of new technologies such as HTML5, OIPF and HbbTV means that they will soon be able to offer new features and services, including, among others, a new smartphone/tablet remote control app.
The next generation Freesat+ boxes will go on sale later this month priced at £279, and will be available to buy from leading retailers such as Currys, Comet, John Lewis and others.