Freeview is celebrating a major milestone, as it was revealed this week that sales of Freeview HD devices have smashed through the 3 million barrier, with the majority being televisions. Britain's largest free-to-air digital TV service can now be found in roughly eighteen million homes around the UK.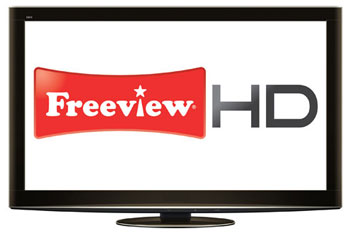 Freeview HD devices hit 3 million sales
Since Freeview HD launched in March 2010, millions of HDTV displays and set-top boxes capable of receiving this high-definition service have been sold. Figures up until the end of September 2011 showed that a total of 3.1 million units of such products have been bought by Brits, of which an overwhelming 90 percent were TVs with integrated Freeview HD tuner. There are currently four high-def channels available on the Freeview platform, namely BBC HD, BBC1 HD, ITV HD and Channel 4 HD. In April of next year, a fifth HD channel is scheduled to be launched by Freeview.
Freeview's managing director Ilse Howling described the milestone as a "major achievement", stating that television is a hugely important part of people's lives. She added that since Freeview was initially launched in 2002, it has focussed on providing viewers with the programming that they want and in the formats that they prefer. The company is determined to continue building on its success, and said that it is committed to continue developing its service and providing viewers with what they want in terms of their viewing over the next ten years.
Howling also said that there has been a shift in what consumers are looking for in terms of their viewing, and that more and more people expect to be able to access high definition as standard when they purchase a new TV.
At present, around 80 percent of the United Kingdom is able to access Freeview HD broadcasts. However, once the digital switchover is completed next October, the whole country will have this coverage.