Big changes are coming to the Freeview Electronic Programme Guide (EPG) this summer in order to make navigation easier and free up additional space for new services, according to a statement published this week by the company which is responsible for channel number allocation as well as schedule information delivery on the digital terrestrial television (DTT) platform.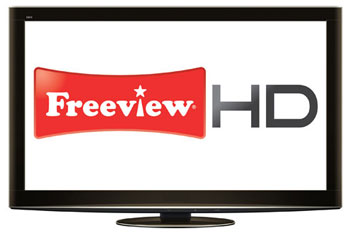 Freeview HD slots to be doubled in EPG revamp on 19 Sep
DTT Multiplex Operators Limited (DMOL) has just released details of changes to be made following industry-wide study on the feasibility of introducing a new channel numbering system for digital terrestrial television in the UK. Among the biggest changes include the provision of 100 general entertainment channels, as well as a doubling of high-definition (HD) slots from the current 10 to 20 spaces, which will begin at channel 101. In addition, an information page will be added for HDTV viewers on channel 100.
Meanwhile, in line with plans by Culture Secretary Jeremy Hunt to improve local TV services, there will be a new slot reserved exclusively for local television channels: channel 8 in England and Northern Ireland; or channel 45 in Scotland and Wales. DMOL also announced a new section that will be dedicated to internet-delivered TV – this follows the successful launch of Connect TV earlier this summer.
DMOL, which is jointly funded and managed by the BBC, ITV, Channel 4 and Arqiva, said that some channel numbers are likely to shift following the changes, but specific genres will remain in their current positions. In its official statement, the organisation said that it had attempted to steer a middle course with the new changes, in order to provide for Freeview's ongoing development whilst minimising any disruption for broadcasters and viewers.
Users will need to retune their Freeview TVs and set-top boxes once the changes come into effect on the 19th of September. DMOL said that it would prompt viewers with onscreen instructions nearer to the time.