Freeview has taken aim at Pay TV broadcasters in a bullish new ad campaign as its battles to win over the UK's living rooms, claiming that 95% of what people love to watch is already available on free-to-air TV.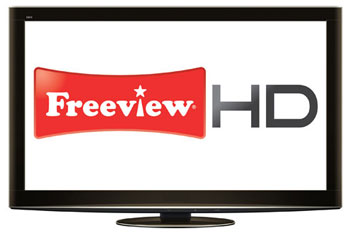 Freeview HD slots to be doubled in EPG revamp on 19 Sep
The free digital TV platform aims to single out rival broadcasters Sky TV and Virgin Media in its new campaign. The broadcaster plans to blitz viewers with a series of ads beginning today on ITV, Channel 4, and the UKTV network.
Freeview's researchers have compiled a ton of evidence to suggest that Pay TV simply isn't worth it, asserting that while families might think their monthly subscription fee is small in comparison to the value they're getting, the average household actually spends £199 a year on unwatched TV shows. The broadcaster bases its claims on statistics from the Broadcasters' Audience Research Board (BARB), and further points out that about 95% of the most popular TV shows in the UK are available to watch without subscription.
Freeview's latest ad continues a theme used in earlier campaigns, with red and white balloons representing the depth of programmes available with its own service, including popular shows like The Apprentice, Big Brother, Masterchef and The Cube. The balloons break off during the advert to symbolize the massive proportion of the country's most popular programmes that are available on Freeview.
Guy North, Freeview's Marketing Communications Director, says that households can make big savings with a viable alternative to Pay TV channels:
"Many household's budgets are increasingly stretched this year, and so we're highlighting that people can save money with an alternative to Pay TV. We want consumers to question the wisdom of expensive TV subscriptions and whether or not a Pay TV package is really right for them, given that much of what they watch is free-to-air anyway," states North.

"Freeview provides many of the benefits of Pay TV platforms, such as the ability to record programmes with Freeview+, and four HD channels that viewers can access. For many consumers, Freeview really is the smart choice."
Freeview is by far and away the king of free digital TV in the UK, with more than 19 million homes already using the service – way more than the 3 million or so homes that rival platform Freesat currently serves. In addition, it already has substantially more customers than Sky, which serves about 10.3 million homes.
It'll be interesting to see if any Sky viewers are convinced by Freeview's new campaign. While it may have its facts right, there's no disputing what it can't offer viewers – such things as live Premier League football and the huge catalogue of movies available on Sky TV.
Source: The Guardian