UK media company Future Publishing is well known for a wide range of entertainment-based publications. However, the firm recently revealed through an internal email that it is offloading eight of its magazines – including several established audio-visual titles – as a result of falling profits, which essentially means that up to one hundred workers could be made redundant.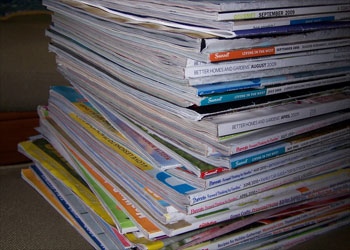 Future to sell or close 8 magazines including HCC
The publisher is based in Bath and employs around one thousand people, 10 percent of whom will now face redundancy as a result of this decision. Future Publishing confirmed that it will either be selling or closing eight of its publications including famous AV mags like Home Cinema Choice (HCC), DVD & Blu-Ray Review, Hifi Choice, and What Satellite & Digital TV.
The publishing house said that its US business has experienced a number of problems that will reduce its full-year earnings by £2 million. Future's UK chief executive Mark Wood circulated an email to employees earlier this week confirming the titles which will be sold or closed. In his email, Wood told employees that the decision had been a difficult one, but the measure was necessary in order to "maintain the momentum of our business".
The firm is keen to focus on embracing digital platforms, and Wood added that the "recalibration of our business is crucial to ensure faster adaptation to digital and more efficient execution of print." He said that the move will help ensure that the company is well-positioned for the future, and he thanked staff members in anticipation of their continued hard work whilst the changes are going on.
He said that part of the reason for the changes is so that Future Publishing can focus its attention in areas where it sees the brightest long-term future, such as online and tablet platforms.
Source: The Guardian