Apple iPad owners in Canada will be able to enjoy both old and new content from the BBC following the introduction of a new Video-on-Demand (VoD) subscription service in the country. A Canadian version of the highly popular Global BBC iPlayer has now been launched by the commercial arm of the British public service broadcaster, initially as an iPad app downloadable for free from the Apple iTunes Store.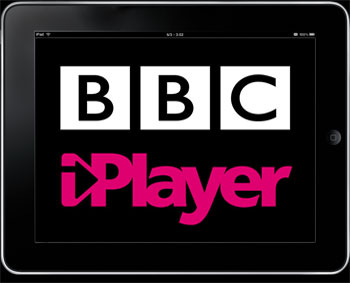 Global BBC iPlayer app for iPad arrives in Canada
iPad users in Canada will have the opportunity to watch classic and new content from the BBC using the monthly VoD subscription service following the addition of the country to the list of available locations for the international version of iPlayer by BBC Worldwide. Although the global BBC iPlayer app is available to download at no charge from Apple's iTunes store, users will need to pay a yearly subscription at a cost of CAD $84.99 (around £53), or a CAD $8.99 (approximately £5.66) monthly fee in order to watch the VoD service.
However, to give viewers a taste of the material on offer, BBC is granting those who download the App from the 1st of December free access to an episode of selected festive-themed programmes (ranging from 12 Days of Gavin and Stacey to Jamie Oliver's The Naked Chef – The Christmas Party) each day until Christmas, all without needing to join the annual or monthly subscription plans.
The release of the new service in Canada follows successful rollouts of the Global BBC iPlayer by BBC Worldwide over in western Europe back in July 2011, and then in Australia in the September of 2011. It is expected that BBC VoD service will also be released in the USA as a one-year pilot following the introduction of the services in Australia and Canada.
The creation of extra streams of revenue for the Beeb is the main aim of releasing the BBC iPlayer global edition, which has been funded by BBC Worldwide, around the world. There are a number of differences between the iPlayer that is available in the United Kingdom and the global iPad app, with the UK version offering users that pay a license fee access to a digital TV and radio catch-up service for the previous seven days. Due to the availability of rights and local demand in Canada, the content on the Canadian iPlayer will be sculpted by BBC Worldwide to suit the region's particular needs.