Data has shown that global HDTV penetration is being fuelled by two main factors, namely cheaper prices and a greater variety of high-def content. According to a recent report published by London-based market research firm Informa Telecoms and Media, the scope for continued growth in this market is enormous as a result of such factors. In addition, end-user awareness of HD TV technology has been boosted by major sporting events (such as the World Cup and the Olympics) being shown in glorious high definition.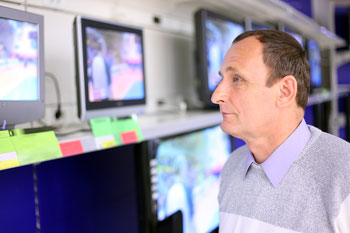 HDTV penetration fuelled by cheaper prices
Increased availability of high-definition content has seen HDTV become well established in mainstream markets, but with plenty of scope for continued growth in emerging regions, worldwide penetration is expected to rise over the next few years. Falling equipment prices to more affordable levels has spurred HDTV take-up all over the world, as consumers realise that they do not have to break the bank to enjoy the benefits of this technology.
Some television package subscribers are now given free HD channels by TV operators, which helps to keep costs down and make HDTV sets more affordable, although some customers do still have to pay an additional premium in order to get a larger number of high-definition channels.
Informa's latest report – titled "Global HDTV Forecasts to 2016 – 6th edition" – revealed that audiences are becoming more tempted by the rising number of HD channels that they can access either for free or for a low price. The study also pointed out that as recently as 2005 only around 3% of TV households around the globe had access to a HDTV display. However, growth has exploded since then, and Informa predicted that by around 2016 some developed countries could see most or even all households watch television in high definition.
Over the course of this year around 34 million active HD households are set to be added, which will bring the figure up to 131 million in total. By 2016 this number is expected to triple, Informa said.