As consumer demand for high-end HDTV sets in western countries declines, it's looking more and more likely that emerging markets will be the key driver of growth in the television industry, according to the latest report published by market research firm NPD DisplaySearch.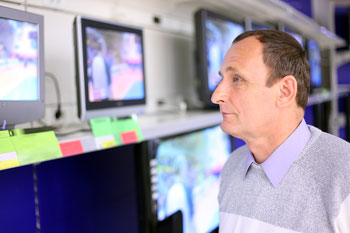 Global TV demand to be driven mainly by emerging markets
Global TV Replacement Study predicts that consumers in emerging markets like Brazil, China, India, Indonesia, Mexico, Russia and Turkey will become vital for TV manufacturers, as demand for flat-screen TVs in these countries is expected to skyrocket over the next 12 months. In total, more than 40% of consumers in these countries indicated they would be looking to buy a flat-panel TV in the next 12 months, driven by a desire for better picture quality. In addition, promotions, declining prices, better sound quality and an ongoing replacement cycle in those countries were also given as factors likely to drive demand.
Riddhi Patel, Director of Research at NPD DisplaySearch, said that the factors driving demand in emerging markets revealed that financial status and living standards are the primary influence behind most consumers' mindset as far as buying TV is concerned.
The company's research showed that emerging markets are currently well behind more mature markets when it comes to embracing newer TV technology, something that is likely influenced by the lower purchasing power of consumers in these countries. The report revealed that LCD TVs (54%) were the most popular technology in mature markets, while older CRTs (53%) continued to prevail in emerging markets.
Another factor that could be behind growing demand in emerging markets is the level of TV ownership. According to the report, consumers in mature markets generally own more televisions than their counterparts in emerging markets. The average household in mature markets owns 2.4 TVs, compared to just 1.8 TVs in emerging markets. In addition, consumers in more mature markets were far more likely to own more than one TV – two thirds said they owned more two or more television sets, compared to just 50% in emerging markets.
One trend that does seem to prevail across all markets however, is the demand for better technology. Consumers in all markets stated that they would most likely replace their existing legacy TV sets with plasma or LCD TVs, due to the better display quality and larger screens.
The report also looked into how consumers are embracing newer technologies to view TV content. Surprisingly, consumers in emerging markets were the most likely to use other devices, such as smartphones and tablets, to view television content. Patel speculated that this was due to the fact that emerging market households generally own just one TV set, meaning many people are forced to access content in other ways.
Source: DisplaySearch