Google has announced that it is commissioning a new research project which is designed to measure online and TV usage among UK households. The multimillion-pound project is to be carried out in conjunction with Kantar, the market research and consultancy arm of London-based media conglomerate WPP.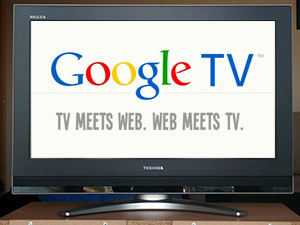 The search engine giant essentially wants to learn more about the cross-platform consumption of media within the United Kingdom, and is hoping that the results of this research will provide at least some of the answers. Many believe that the project is similar to a scheme recently devised by the Broadcaster's Audience Research Board (BARB) to measure the consumption of web TV content on non-HDTV secondary devices (for example computers, tablet PCs and laptops) in the UK.
As part of the study, Google is looking to analyse around three thousand households across Britain on an opt-in basis, and officials from the corporation are hoping that this will help them gain better insight into the UK's cross-platform usage through a single source. Ideally the research will also provide information on the impact and suitability of ad campaigns that are run on the internet and via television.
Google is already in talks with various industry groups within the media and advertising sector – such as the Internet Advertising Bureau (IAB) and Incorporated Society of British Advertisers (ISBA) – about how to make the data available. The company's UK research manager Jonny Protheroe pointed out that this type of data is not always easily accessible for those who need it. He added that the data compiled from this study would hopefully be easier to access (though may not be free).
Bob Wootton – ISBA's director of media and advertising – welcomed the move, noting that with digital media channels being so pivotal to advertisers, those in the advertising industry are obviously keen to gain a better understanding of targeting the right markets.