Haier, the partially state-owned consumer electronics manufacturer from China, will release a new range of LED-backlit LCD TVs in the United Kingdom come September this year. More well-known for its refrigerators, the brand has never really made an impression in the British HDTV market: its television models are more likely to be found in supermarkets than specialist home cinema stores.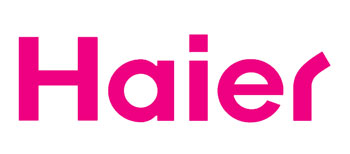 The Haier H320 series of LCD TV displays will feature a native screen resolution of full HD 1920×1080, as well as edge LED backlight technology which not only allows for a slimmer design, but also lowers energy consumption. What will please environmentalists even more is the inclusion of an On/Off switch to eliminate standby power usage during prolonged absence.
Each H320 LED TV will be equipped with an integrated DVB-T2 Freeview HD tuner, and four HDMI inputs which is increasingly standard across many television brands. Sound-wise, Haier has incorporated SRS TruSurround XT technology on these sets, which the company claims will deliver "unmatched" audio immersion.
A USB 2.0 port can be found on every H320 panel, which lets owners view pictures, listen to music or watch videos directly from a USB thumbdrive or an external HDD (hard disk drive) on the TV. These LED LCD televisions also boast timeshift and DVR (digital video recorder) functionalities, allowing users to pause and resume live TV broadcasts, or record programmes onto a USB storage device.
Two screen sizes will be available initially: 32 and 42 inches. Scheduled to hit UK shops in September 2011, pricing details remain unknown at this time of writing, but it's unlikely that these HDTVs will cost the earth.