British retailer Dixons this week announced that it has signed a concession agreement with Harrods, under which the former will operate the latter's consumer electronics division. Dixons Retail PLC is one of the largest electrical retail and service providers in Europe, while Harrods is the leading high-end department store operator in the United Kingdom. This partnership will bring together two of the best-known names in the UK retail industry, which will see the consumer electronics section of Harrods' flagship London outlet being run by the corporation who owns Currys and PC World.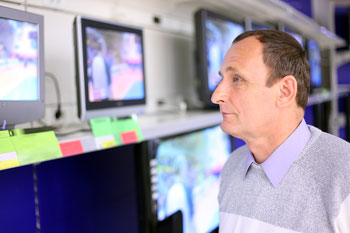 Harrods appoints Dixons to run electronics department
As part of the contract Dixons will be selling a variety of consumer electronics items – ranging from audio-visual equipments such as HDTV displays to personal computing products like laptops and tablets – in Harrods. The retailer will also be offering a range of related electronic accessories, as well as its KNOWHOW technical support service.
Around 11,000 square feet of retail floor space in Harrods London will be reserved for Dixons' concession store which is scheduled to be open to the general public in the early part of next year. It will be located on the third floor, and all staff working there will come from Dixons, which means that they should provide similar levels of knowledge and experience expected of employees in the electronics retailer's chain of stores.
Commenting on the deal, Dixons Retail's operations director Sebastian James said that he was pleased that Harrods has recognised its leading position in the electrical retail market and appreciated the value that Dixons and its staff can offer to consumers. He added that the company is looking forward to working with Harrods and providing its customers with both great choice and superior service.
David Miller, director of Home, Furniture and Sound & Vision at Harrods, said that Dixons has been carefully selected as a partner because of the range of products and the trusted reputation that the firm offers.