Over recent years the prevalence of non-linear television viewing technologies – for example video on demand (VoD) and digital video recorder (DVR) – has increased. However, despite the growth and rising popularity of these technologies which allow for flexible and convenient place- and timeshifting, a new report has suggested that the majority of viewing time among consumers will still be dedicated to linear TV broadcast (that is, the viewer needs to watch the desired TV programme at a specified time and channel) until 2015.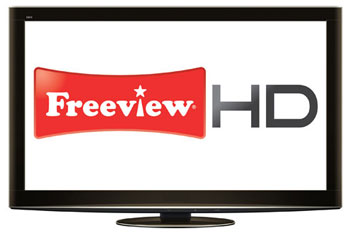 HD channels help traditional TV broadcast
The data came from reputable market research firm IHS who suggested that in 2015 the various forms of non-linear TV programming, such as VoD and DVR, would only account for 15.8% of television viewing in the USA. This would reflect an increase from 9.9% in 2010; traditional linear programming would naturally account for the rest.
The figures were also given for the UK, showing that in 2015 non-linear viewing would make up 12.7% of viewing, representing a rise from 7.8% last year. With linear television, users have to watch programme broadcasts at a set time and on a fixed channel, rather than the more flexible approach of non-linear viewing, which can be place and time-controlled.
According to the report published by the company titled "IHS Screen Digest TV Intelligence Service", the growth of high-definition channels and HD content has given linear programming a timely boost to enjoy far greater popularity compared to non-linear programming.
Richard Broughton, television senior analyst at IHS, explained that many broadcasters have been focusing primarily on launching and expanding their HD TV channels. While viewers with access to these HD channels can enjoy super high-quality material on their HDTV displays, delivering high-def content of a similar quality via streaming over the internet is more difficult to achieve because of the increased bandwidth that it requires.
This lack of instant gratification as a result of time-consuming downloads makes HD video-on-demand services unappealing to consumers, Broughton said. He added that as long as broadcasters are taking steps to try and retain linear programming, viewer penetration of non-linear programming will remain limited.