One of the biggest barriers to 4K TV is the lack of compatibility with future HDMI standards, but by the end of this week that's likely to change with the HDMI Licensing Group set to make an official announcement at this year's IFA trade show in Berlin.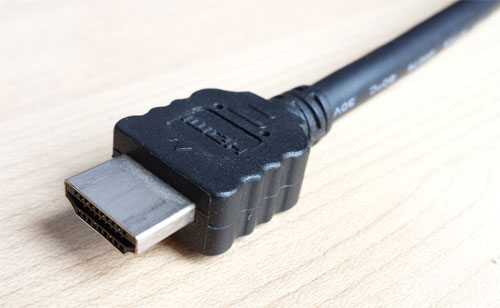 There's been no confirmation yet, but the organisation has called a press conference scheduled for this Friday at 12pm, which is either a progress update or more likely, the official launch of HDMI 2.0, bringing with it full support for 4K Ultra HD resolution at higher frame rates and more.
The clue is in the name, and with the theme of the press conference being the "Next Steps in HD Connectivity", it's a pretty telling sign that something big is set to be announced. Every indication we've had is that various major TV brands will be unveiling HDMI 2.0-compliant 4K TVs at IFA, which suggests that the standards and specifications have all been ironed out, bringing the delivery of 4K content to the home that much closer.
We've reached out to HDMI Licensing Group for comment, and a spokesperson said that the featured speakers at its IFA 2013 press conference will "talk about the features to be incorporated in the next version of the HDMI Specification."
HDMI 2.0 is long overdue now. HDMI has been the standard interface for connecting media players and consoles to HDTVs for around a decade. Even so, we've been stuck with HDMI 1.3 since 2006, with the more recent HDMI 1.4 having only seen limited adoption. The group – founded by consumer electronics heavyweights like Panasonic, Philips, Sony and Toshiba – has been promising us HDMI 2.0 for some months now, having announced back at the CES in January 2012 to expect an announcement in the middle of that year, only for it to be delayed time and time again.
One reason we've stuck with HDMI 1.3 for so long is that there's never been any real need to upgrade, but with the coming of ultra high-definition television that's no longer the case. As readers will know, 4K resolution brings with it better colour depth, higher frame rates and more clarity, but to put it on our screens we need more 'scope' than HDMI 1.3 and HDMI 1.4 currently allow. HDMI 1.4 is currently limited to just 4096×2160 at 24fps or 3840×2160 at 30fps – that's simply not enough to handle 4K transmissions for fast-action content such as live sports, which is why HDMI 2.0 is so urgently needed.
We don't have all the details thus far, but it's a given that HDMI 2.0 will support 4K resolution, likely both 3840×2160 and 4096×2160 pixels, with a frames per second rate of up to 60Hz in 24-bit colours. We're also expecting to see improved 3D, plus support for the 21:9 format and more than 8 audio channels and improved audio sync. Less clear is whether or not HDMI 2.0 will support the following – such as the rumoured 3D in 4K resolution, frame rates of up to 120fps and up to 36-bit colour depth. We've heard whispers in recent weeks, but whether it comes to fruition or not, we'll have to wait and see.
Source: IFA 2013 press dates