The constant upgrading of video connections might be annoying for some consumers, but most appreciate that such evolution is essential if we're to push the boundaries. And few upgrades were more significant than the introduction of HDMI, which heralded the age of digital television.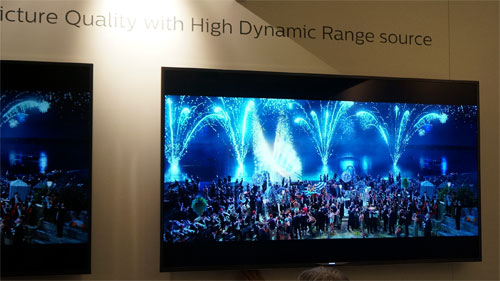 Now, the HDMI Forum has rolled out a significant upgrade to the standard, releasing the finalised HDMI 2.0a specification that will allow today's latest 4K Ultra HD TVs to receive and display HDR-mastered content.
The new standard has been made available to current HDMI 2.0 Adopters via the HDMI Adopter Extranet, and introduces support for HDR (high dynamic range) formats, which means we'll get more contrasty images with greater shades of gradation than was possible with the older standard. The HDR-related updates include references to CEA-861.3, CEA's recently published update of HDR Static Metadata Extensions.
As we reported last month during a demo session hosted by TP Vision's TV guru Danny Tack, the HMDI 2.0a upgrade is necessary because current ultra high-definition (UHD) televisions are unable detect the HDR metadata flags embedded in HDR-treated video streams and display them properly. Before you rush out and buy a shiny new 4K TV to replace your existing one though, you'll be pleased to know that according to Tack, only a firmware/ software update is needed to bring most HDMI 2.0 televisions up to 2.0a spec.
Robert Blanchard, President of the HDMI Forum, said the group was well aware that HDR would become a popular feature as the 4K evolution takes hold, and that it had been working to introduce the new standard for some time. "Our support for HDR enables our 800+ HDMI 2.0 Adopters to develop market-leading products that include HDR and will maintain interoperability across the entire HDMI ecosystem," Blanchard said.
Readers should note the new HDMI 2.0a specification is not to be confused with "HDMI 2.0 Level a", which refers to HDMI 2.0 chips with 18Gbps throughput capable of handling 3840×2160@60Hz/50Hz 4:4:4 resolution.
Source: HDMI Forum