Samsung has this week announced the first content provider that will support its HDR10 Plus dynamic metadata open standard, and it's the Amazon Video streaming service. All of the South Korean manufacturer's 2017 UHD (ultra high-definition) televisions – including the high-end QLED TV range – support HDR10+ out of the box, and there's good news for owners of Samsung's 2016 4K TVs too – a firmware update will arrive later this year to add HDR10 Plus support.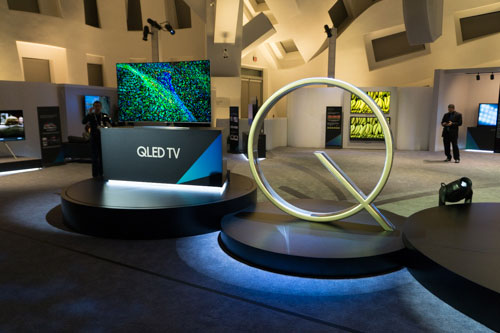 HDR10+ is an open standard of dynamic metadata proposed by Samsung, taking the existing static metadata of HDR10 to the next level via dynamic tone-mapping. All current HDR10 material uses static metadata that remains constant throughout playback, so some scenes (for example dark sequences in an overall bright movie) may not be presented in an optimal manner.
Dynamic metadata formats, such as HDR10 Plus and the competing Dolby Vision system, rectifies this by providing contrast and brightness information on a scene-by-scene or even frame-by-frame basis, allowing HDR (high dynamic range) televisions with such capabilities to adjust their picture output and deliver images that come closer to the director's intent.
To clarify, HDR10+ shouldn't be confused with HDR+. HDR+ is a SDR-to-HDR conversion feature that was first introduced by the company on last year's SUHD models, aiming to create a pseudo-HDR effect from SDR content. HDR10+, on the other hand, is a dynamic metadata standard developed by Samsung. To be frank, the company could have done with a better name on one or the other to avoid confusion among the general public.
Samsung has a strong history of working closely with Amazon Video in the high dynamic range arena. Back in May 2015, both companies partnered to bring HDR to the market using the HDR10 open standard, an industry first. Now HDR10 is the most widely-used HDR standard today, found on various mediums including 4K Ultra HD Blu-rays. With the first Dolby Vision discs scheduled to arrive this summer, it remains to be seen whether HDR10+ will gain traction among Hollywood film studios for future 4K BD releases.