Home entertainment devices for the living room ranked among the consumer electronics products Americans most want to buy within the next six months, according to the results of a market survey released this week. The study listed HDTV displays, Blu-ray players and video game consoles as the poll-topping technological gadgets.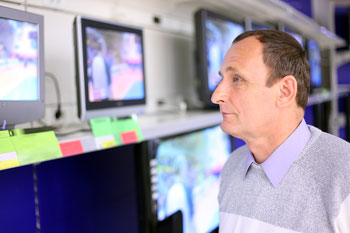 ABI Research, a market intelligence firm which specialises in the technology sector, carried out a survey among 2024 US consumers who were questioned on their household consumer electronics items (type and number), home network connectivity, as well as the technological products they are most likely to purchase within a certain timeframe in terms of gadget type, brand, and factors that will influence their buying decision. The results were then published in a report titled "Technology Barometer: Connected Home & Computing".
High-definition televisions topped the poll of most desirable gadgets, with 24% of respondents indicating that they are most likely to buy a HDTV within the next six months, despite the fact that 60% of the households surveyed already have access to at least one high-def television. Michael Inouye, senior analyst at ABI Research, attributed this to lower retail prices due to intense competition among TV manufacturers, and the near-absolute dominance of HD televisions on the market for those who are looking to replace their older TVs.
Perhaps it is not so surprising then that devices which are often seen as content sources for HDTV sets also did very well in the survey. 17% of respondents put Blu-ray disc players on their 6-month wish lists, while 16% placed the highest priority on a video game console like the Microsoft Xbox 360 or the Sony Playstation 3 (PS3).
Providing evidence that consumers in the USA are tightening their wallets in the face of uncertain financial outlook, an alarming 46% of participants in the survey stated that they do not plan to splash out on any major consumer electronics items in the next six months. For those who do, price is commonly cited as the number one or number two most critical factors that will influence their purchase, again a reflection of the less-than-encouraging state of the economy.