Popular movie streaming service LoveFilm has just teamed up with US studio NBC Universal to bring on-demand access to dozens of hit American series known to and beloved by British viewers.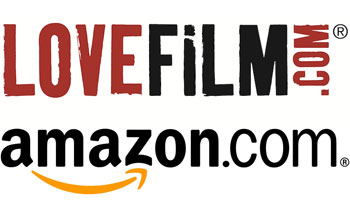 Heroes, 30 Rock, The Office US & Knight Rider arrive on LoveFilm
The deal sees LoveFilm add to its already impressive portfolio of content, allowing viewers to enjoy hit comedies such as the American version of Ricky Gervais' The Office, and the iconic 30 Rock starring Alec Baldwin and Tina Fey.
Nostalgic viewing pleasures will also be satisfied with the appearance of that 1980s classic Knight Rider starting David Hasselhoff, once again giving us the chance to revel in KITT's disapproving electronic voice. In addition, further sci-fi action is coming our way in the form of Heroes, all four series of which will now be available on LoveFilm's instant streaming service, which the company says can be accessed on 175 different platforms including an array of internet-connected smart HDTVs, smartphones and tablet devices.
LoveFilm's managing director Jim Buckle said that the tie-up with NBCUniversal would strengthen the video streaming provider's already exceptional on-demand lineup.
"Our content offers exceptional value for money, while its instant nature ensures that LoveFilm is the first choice for viewers looking for the best value for money with their entertainment experience," said Buckle.
LoveFilm's deal with NBC Universal is just the latest in a string of similar arrangements that has seen the company partner with the likes of the BBC, ITV and ABC to provide an exhaustive supply of content to its library.
Belinda Menendez, President of NBCUniversal International TV Distribution, said that the studio is "delighted and proud" to team up with LoveFilm.
"It's great that LoveFilm customers can now enjoy access to all the NBCU classics they know and love, and we hope that this will give many more people the opportunity to discover the high calibre programming offered by us."