Consumer electronics manufacturer Hitachi is planning to halt its domestic television production in Japan, where it is based, in order to outsource to overseas locations, in particular Taiwan. The company has been facing increasing financial pressures as well as intense competition from South Korean TV makers like Samsung and LG.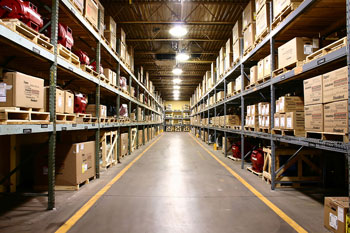 Hitachi ending domestic TV production
Hitachi has said that it will still continue to develop new television lines, but that the production of the sets would move overseas, with plans to get operations entirely migrated by the end of the current financial year (i.e. 31st of March 2012). The Japanese company will continue to sell HDTV sets that carry its own brand name.
The last Hitachi production plant in the country is the Gifu plant in central Japan. The firm has already upped its outsourcing to other countries (particularly Taiwan), while continuing to use Japanese workers to build components for the TV sets rather than make the TVs themselves. The company said that although the Gifu plant employs around 250 people, nobody is in danger of losing their jobs as operations would simply switch to the manufacturing of components for the outsourced television sets.
Hitachi has been making televisions since the mid 1950s, building up a highly respected brand name all around the world in the process. However, it has faced increasingly tough competition from its rivals, which has caused the financial pressures that have led to this decision.
In 2008 Hitachi pulled out of a venture that involved the production of LCD TV panels in order to cut costs. Later on in the same year the firm also withdrew from the manufacturing of plasma TV panels. The company has reported huge losses this year, with figures suggesting an 86 percent drop in first-quarter net profit compared to the same period last year.