YouView is set to burst onto our screens, following announcement that the delayed internet TV service is finally ready for launch. The subscription-free digital TV service, backed by the BBC, ITV, Arqiva, Channel 4 and BT, is scheduled to hit UK high street stores in the form of the Humax DTR-T1000 set-top box at the end of this month.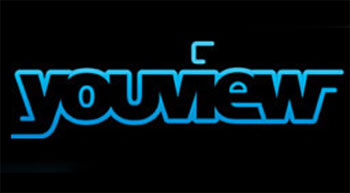 Humax DTR-T1000 heralds arrival of YouView internet TV
Appearing on breakfast TV show Daybreak yesterday morning, YouView chairman Lord Sugar made the announcement before heading off to an official press launch in London.
"This is a great moment for British television. It's going to revolutionise the way we watch television," said Lord Sugar.
Those are bold claims from Lord Sugar, but then he may just have a point. With viewers being able to take advantage of over 100 digital TV and radio channels, its unique seven-day catch-up feature, and an extensive content library of in-demand programmes from the likes of BBC and ITV, YouView offers viewers more functionality and more options than they've ever had before.
Some of the biggest praise has been reserved for the innovative catch-up feature. Called the Electronic Programming Guide, or EPG, this will allow viewers to scroll back over the previous seven days and instantly watch any of their favourite TV shows that they missed earlier in the week. In addition, YouView is fully compatible with HDTV, and comes with features that Sky TV viewers will no doubt already be familiar with – the ability to pause and rewind live TV shows.
Sky's NOW TV internet TV service will also be made available on YouView, although this development will not be on offer until later this summer. Viewers will be offered a range of pricing options, including unlimited access to certain channels, or else pay-as-you-go options which will allow viewers to watch a single film or TV show if they prefer. Additionally, YouView state that the service is able to add new portals at any time, meaning that streaming services such as LoveFilm and Netflix could also make an appearance soon.
The first YouView box to go on sale will be the £299 Humax DTR-T1000, although it's hoped that by the time BT and TalkTalk release their own branded versions, the price will drop considerably – eventually being made available for as little as just £99, according to Lord Sugar. Major retailers including Argos, Amazon, Currys, Comet, Euronics, John Lewis and Richer Sounds will all stock the Humax boxes, while viewers also have the option to purchase a YouView subscription from their internet service provider, as part of a broadband package.
For now, viewers are limited to the pricier Humax version, which features a built-in hard drive and twin tuners and provides all of the features listed above. One thing the Humax DTR-T1000 does lack however, is built-in WiFi, which means that consumers will need to purchase one unless they already have wired internet in the room.