The IFA consumer electronics trade show – that's the European version of CES – kicks off in Berlin next week, and we will once again be scouring the exhibition ground to bring you the latest news, close-up photos, eyes-on impressions and exclusive interviews relating to new products being launched at the event. With 4K Ultra HD and to a lesser extent OLED expected to dominate the headlines, here's a manufacturer-by-manufacturer breakdown of the new TVs we expect to see at IFA 2013.
LG Electronics
As is the case over the past few years, LG will not be holding an official press conference at this year's IFA, though a 3-hour-long media event has been scheduled at the company's booth on the 5th of September. We expect the Korean TV maker to officially launch its 55-inch and 65-inch 4K televisions for the UK and European markets, having already released them in its native country of South Korea and also the USA.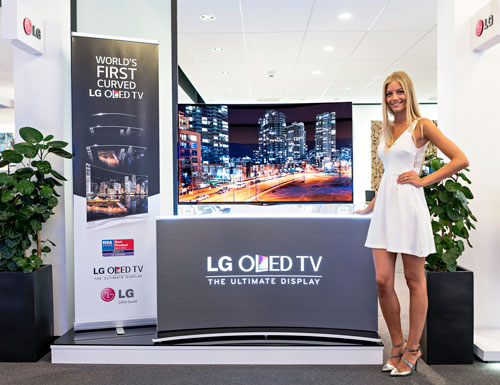 On the OLED front, the brand's 55EA980W curved OLED TV (which has already gone on sale in Germany at a price of €8,999) should make an appearance – we'll try to clarify with LG UK as to when this awesome HDTV will be arriving on these shores. There are also rumours from unconfirmed Korean sources that the firm will be unveiling a gigantic 77-inch OLED screen at the show.
Updated 2 September 2013: LG has announced that it will launch a flat 55-inch "Gallery OLED TV" at this year's IFA.
Panasonic
Having shunned the 4K bandwagon thus far (prototypes which haven't gone into production don't count), we've received some strong indications that Panasonic will finally be launching 4K Ultra HD TVs for the consumer market at IFA 2013. Although the Japanese manufacturer is more well-known for its class-leading plasma products, its first 4K televisions will be based on LED LCD technology, with 50in, 58in and 65in screen sizes said to be in the offing according to Taiwanese rumour-monger Digitimes.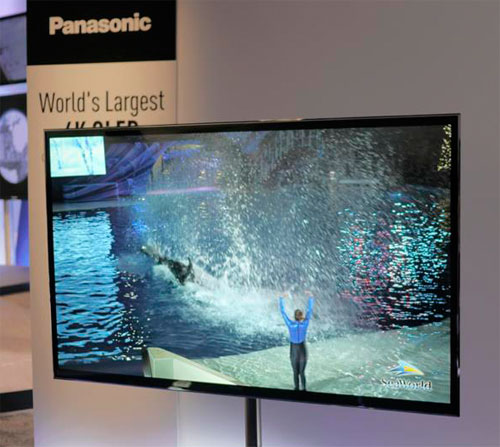 There's more concrete news from the company's headquarters who confirmed that they will be showcasing the 56-inch 4K OLED panel which was first seen at this year's CES in Las Vegas. The result of a joint R&D collaboration with Sony, Panasonic's large-sized OLED display is manufactured via a direct printing method which purportedly delivers higher yield rates than the vacuum evaporation process currently used by Samsung and LG.
Philips
TP Vision, a joint venture that develops and markets Philips HDTVs these days, hasn't yet officially announced an ultra high-definition display, but its new 65in 9000 series 4KTV for 2013 has already bagged an EISA award for "European Ultra HD TV", beating the likes of the Sony X9 and the Samsung F9000 to the crown. We fully expect to see the Philips 65PFL9708 at the Dutch brand's show booth at IFA, as well as find out if the company has made any headway with its glasses-free 3D technology.
Samsung
Like most mainstream manufacturers, Samsung seems to be giving more love to 4K than OLED television (we wished it's the other way round). The South Korean giant has confirmed that it will be introducing a 98-inch UHD (ultra high-definition) display for commercial applications, going so far as to erect three such screens vertically side-by-side to create a 171-inch 4K video walls.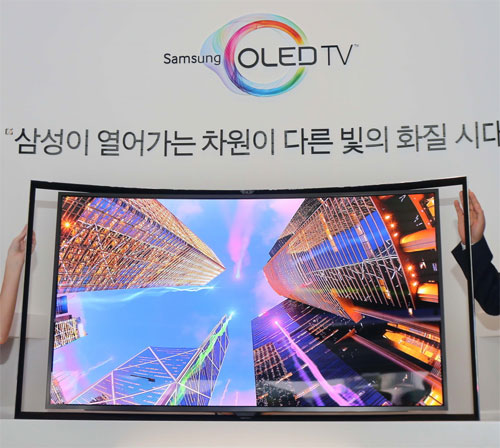 The Samsung KE55S9C curved OLED TV is going to be launched in the UK during the same week as IFA 2013, so we see no reason why the bendy telly wouldn't grace the firm's massive show hall. Rumours are afloat too that the Seoul-based conglomerate will unleash a 75-inch OLED display: the fact that this screen size is smaller than LG's also-rumoured 77-incher makes us a bit sceptical – surely given the fierce competition between these two cross-town arch-rival, Samsung wouldn't stand by and let LG pip it by a mere two inches? Time will tell.
Sharp
Forgotten brand Sharp is steadfastly sticking to its "bigger is better" philosophy, planning to exhibit its 90-inch LC-90LE757K which is the world's largest LED LCD television, as well as "smaller" 70-inch and 80-inch AQUOS LE757 and LE857 series at IFA.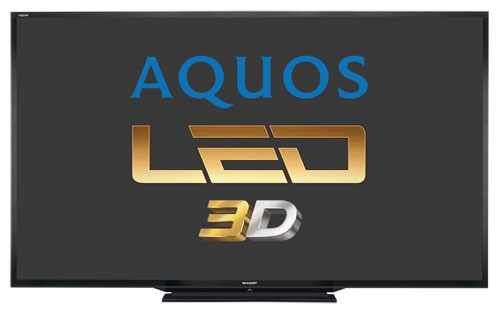 We're not sure if Sharp's 70in THX-certified 4K TV is Europe-bound, but we certainly hope to catch a glimpse of the set at the Japanese manufacturer's stand. Similar to what happened at CES 2013, we're bracing ourselves for plenty of mentions of IGZO and Quattron.
Sony
Sony has been keeping its IFA TV plans under wraps, but we'd expect the company's 56in 4K OLED prototype and Bravia X9 4K TVs to do the rounds. If we're lucky we may even be given the opportunity to try our hands on its 4K-capable PlayStation 4 (PS4) console.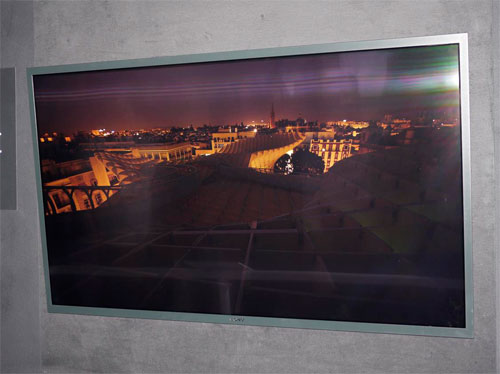 On the projector side of things, the Japanese consumer electronics behemoth is due to release a successor (model number VPL-HW55ES) to its entry-level VPL-HW50ES home cinema 3D projector which so impressed us. And given Sony's obsession with all things 4K, we wouldn't be surprised to see the launch of a more affordable alternative to its flagship VPL-VW1000ES 4K projector.
Toshiba
Having been treated to a preview of the company's 4K Ultra HD television lineup back in March, we've not heard a thing from Toshiba with regards to launch dates and pricing, and so expect these ultra high-def displays to show their faces at least one more time at IFA 2013. Three screen sizes will be available: 58″, 65″ and 84″ priced at €4500, €7000 and €20000 respectively.
Follow Our Coverage
IFA takes place in Berlin from the 6th to the 11th of September, but companies will be holding press conferences and media preview events two days beforehand. We'll be touching down in Germany on the 4th of September to bring you coverage from the off, so follow us on Twitter, Facebook and of course our main site for the latest news, sneak previews, product shots and eyes-on impressions.