Over recent years, furniture retailer Ikea has become hugely popular, providing consumers with a wide variety of affordable and stylish furniture for the home. Its huge selection of flat-packed furniture has helped turn the company into a big hit amongst those who want easy-to-assemble items for their house. The Swedish retailer has also lately been offering more niche products, such as space-saving furniture for smaller homes.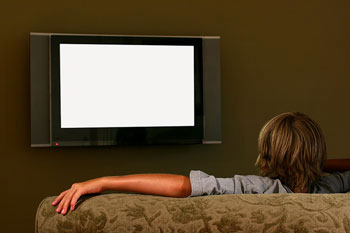 Ikea launches Uppleva furniture line with inbuilt LED TV
In another unique twist on its furniture offerings, Ikea has now decided to get involved in the home entertainment sector – the company has this week launched a new range of innovative and stylish furniture that comes with a built-in internet-connected HDTV display, Blu-Ray player and home theatre system.
Ikea has given the new furniture range a moniker of Uppleva (Swedish for "experience"), which is what customers will be able to enjoy with this furniture lineup – an exciting, new experience. The furniture will be offered in several different designs to start with; screen sizes for the integrated LCD TVs (featuring LED backlight technology with full HD native resolution) will start at 24 inches. There will also be space available for users to place other home entertainment products such as set-top boxes and video game consoles.
Designed specifically for Ikea, the electronics side of Uppleva will be manufactured by Chinese firm TCL. For a complete home entertainment setup, the price is expected to start at around £600. The Swedish retailer is hoping to have the systems ready and available in seven European countries by autumn this year, although it is likely to be 2013 before the all-in-one furniture line hits the UK.
Ikea's living room chief Magnus Bondesson said that the production and retail of this new furniture range is a big step for the retailer, enabling it to offer something unique in the market. Tolga Oncu, Ikea Sweden's sales chief, added that the company has picked up very clear signals from its customers about the need for an easy solution to integrate furniture and consumer electronics.