Angry activist investor Carl Icahn has set his sights on Apple, and he's not happy with the company's constant umming and ahhhing over rumours of the mystical Apple television set.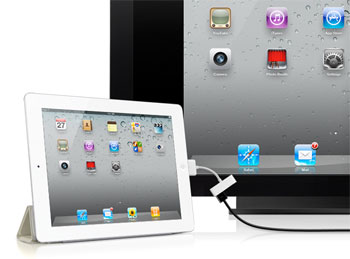 Icahn, who has a long and successful history of agitating within companies to get his own way, penned an open letter to Apple's CEO Tim Cook this week, and made it crystal clear he expects the company to further its efforts in the living room. Furthermore, he states that 4K is the way to go, saying that "while Apple has not announced plans for a TV set and may never do so, we believe we have good enough reason to expect the introduction of an Ultra HD TV set in FY 2016."
But Icahn doesn't stop there. He doesn't just want Apple to start selling a 4K TV, he's demanding that it goes on and dominates the industry – he's already done the numbers and figures, and believes Apple can sell 12 million 55-inch and 65-inch 4K UHD (ultra high-definition) TVs in 2016, followed by 25 million in 2017, for around $1,500 each.
That's a huge number of sales for something that up until now has yet to emerge as anything but an expensive toy for tech geeks and rich playboys, and so Icahn is probably being a little over-optimistic. Earlier this year, The Diffusion Group (TDG) rubbished such claims, saying that 4KTV is still about five years away from becoming mainstream.
Nevertheless, Icahn is clearly a believer in Apple's legendary iTV, and if any company has the cojones to shift large numbers of 4K models, it's surely going to be the one from Cupertino. Apple's legions of fanbois are known for their almost religious devotion to the brand, and many of them would likely do whatever it takes to get their hands on another shiny new Apple product.
If Apple really does make a TV display, it makes sense to go the whole hog too, and make it 4K (and perhaps even OLED, though a selling price of US $1,500 would probably preclude that). After all, only the best will do for Apple's products, which are exclusively 'high-end' devices.
Of course there are lots of practical challenges to overcome too. Apple has already had a hard time meeting demand for its new iPhone 6, and has been forced to delay its iWatch until 2015. Building 37 million Ultra HD televisions in the next three years won't exactly be a walk in the park either.