Just six months after it was first demonstrated by Ericsson, the ITU has approved a new video compression standard for use that should revolutionise the delivery of video to connected devices, removing one of the major obstacles out of the way of ultra high-definition (UHD) 4K content storage and transmission.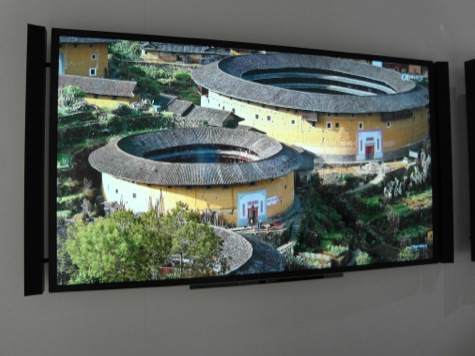 ITU approves HEVC H.265 codec, aiding ultra HD 4K video broadcast
ITU, the international body responsible for the standardisation of telecommunications, says that the new codec, High Efficiency Video Coding (HEVC), or H.265, will considerably reduce the burden on global networks where more than half of all bandwidth use is believed to be taken up by video streaming.
Codecs are used by digital broadcasters to encode video streaming data for transmission, and then decode the data for viewing. The reason that HEVC is generating so much excitement is that the codec consumes only half the bit rate of H.264/ MPEG4 AVC, which is the most widely used standard today, accounting for about 80% of all video streamed on the net.
"HEVC will lead to a brand new era of innovation with video broadcasting, one that spans the entire communication technology spectrum, including Ultra HD (4K) TV and mobile devices," said the ITU in a statement.
Using H265, video producers and broadcasters will find it much easier to deliver HDTV signal at 1080p to those households with broadband connections, while tablets and smartphones on constrained networks will also benefit from better performance.
4K Transmission Becomes Reality
Perhaps the most exciting prospect to come out of this is that the H.265 will enable the broadcast and transmission of bit-heavy 4K video content to the next-generation of ultra HD TVs.
Hamadoun I. Touré, ITU Secretary, said in the press release that the old H264/ MPEG-4 standard had contributed much to the rapid expansion of today's global video streaming ecosystem. He noted the broad adoption of H.264 among digital broadcasters, who chose to forgo using their own proprietary standards in favor of the open standard, something that helped to make codec incompatibility a thing of the past.
"The digital video industry is now reliant on the ITU setting a global benchmark for video codecs, and for this reason there is no doubt in my mind that H.265 will be as effective, if not more so, than the previous standard," said Touré.
The ITU said in its statement that HEVC H265 is a reliable, flexible and robust codec, future-proofed and capable of supporting digital video broadcasting for the next decade. It added that the codec has been designed to incorporate advanced streaming resolutions and will be slowly phased in over the next couple of years, as services and high-end products begin to outgrow the limitations of current display and network technology.