Sony Playstation 3 (PS3) users will soon be able to watch their favourite ITV and Channel 4 TV shows on demand using the video game console, as the two British commercial broadcasters prepare to launch their respective ITV Player and 4oD online catch-up TV services on the PS3 platform as early as this week, UK broadsheet The Guardian has reported. Last year, the BBC introduced its popular BBC iPlayer application on the Sony PS3 to great success.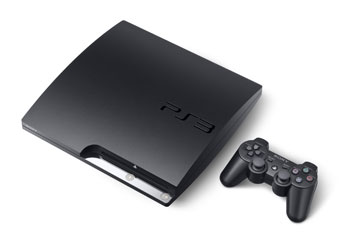 According to estimates from Sony, there are approximately four million Sony PS3 consoles in operation in the United Kingdom, of which 80% are hooked up to broadband internet connection, allowing users to among other activities enjoy catch-up TV and other video-on-demand services such as Lovefilm movie streaming on the Playstation 3 console. Based on traffic data collected across UK and Europe on these PS3 on-demand offerings, Sony Computer Entertainment UK's marketing director Alan Duncan has predicted a circa ten percent rise in the number of hits for the ITV Player and 4oD services if they are made available on the console system.
To make PS3 users aware that they can watch ITV Player and 4oD content via their home consoles on their HDTV sets, Sony will make periodic announcements on its official Playstation blogs, opt-in newsletters, and the PS3 console itself through system messages. Mr Duncan also revealed that the company is set to unveil a new TV advertising and sponsorship campaign next year to drive home the message to UK viewers that the Sony PS3 is more than just a gaming console.
Commenting on the launch of ITV Player on Sony's Playstation 3 portal, ITV.com's managing director Robin Pembroke said that it is in line with their recently overhauled digital content distribution strategy which intends to make the broadcaster's TV programmes including Coronation Street and Emmerdale widely available on cutting-edge technological platforms such as internet-enabled TVs (IETVs) and tablet PCs like the Apple iPad.
Sarah Rose, Channel 4's commercial and business development director, was similarly excited about the partnership with Sony. She said that the Sony PS3, which has over the years grown from merely a game console into a full-blown home entertainment device, commands an audience that fits well with the broadcaster's own viewers' demographics.
Source: The Guardian