Japan is aiming to put itself back at the forefront of technical innovation by becoming the first country in the world to broadcast native 4K TV content almost two years ahead of schedule, according to Reuters news agency.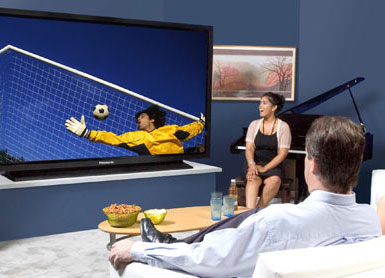 Japan plans ultra HD 4K TV broadcast in time for World Cup 2014
The report states that Japan's "BS" and "CS" satellite television channels will become the first to deliver true Ultra HD content in July 2014, to be followed by digital terrestrial TV at a later date, although questions will no doubt be asked about whether the country can find enough bandwidth to support such widespread 4K broadcasting. Japan does at least have a head start from a hardware perspective at least, with 4K TVs from the likes of Sony, Sharp and Panasonic already being offered for sale in the land of the rising sun.
Reuters' report claims that by doing so, Japan will become the first nation in the world to deliver 4K broadcasts, though that claim would appear to be incorrect given that EutelSat has already begun broadcasting Ultra high-definition content on its demo channel. Certainly, Japan would become the first country to offer 'regular' 4K broadcast content if it can do so by 2014.
Japan's Ministry of Internal Affairs and Communications had originally planned to air 4K TV content in 2016, but the earlier starting date suggests that the government is keen to take action to support the country's struggling electronics makers, which saw HDTV sales fall by 66% last year. Japan's television industry has been struggling for years, and with technologies like 3DTV having little effect in reviving its fortunes, ultra high-definition (UHD) TV could well be the only hope for the likes of Sony and fellow Japanese companies. Meanwhile, it's worth noting that the development of 8K TV, or Super-high Definition TV, is also well underway in Japan, with test broadcasts for that format slated for 2016.
The proposed July 2014 launch does at least raise the tantalising prospect of being able to view the FIFA World Cup 2014 in full 4K, given that the world's biggest sporting spectacle coincides with that date. We'll be sure to keep you informed if Japan's broadcasters plan to take advantage of this wonderful opportunity.
Source: Reuters