Japanese TV manufacturer's financial woes show few signs of abating in the near future, prompting one of the country's biggest brands to openly admit that it fears for its future.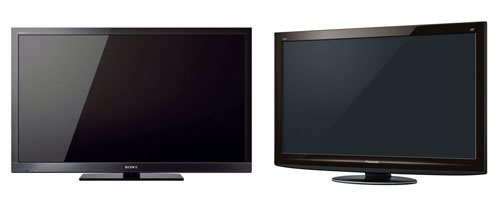 Japanese brands Panasonic, Sony & Sharp suffer TV woes
Sony, Panasonic and Sharp all posted very disappointing Q2 results, with the latter announcing that it had "material doubts" as to whether or not it could stay in business next year. The companies have blamed their financial predicaments on a combination of the plunging costs of flat-screen TVs worldwide, a strong yen, and increased competition from South Korean rivals like Samsung and LG Electronics.
Sharp, which was founded in 1912, exactly 100 years ago, announced that it faces devastating record losses for the second year in succession. The company admitted that it expects to end the fiscal year 2012 next March with losses of around £4.3 billion, far worse than the £1.9 billion loss it had originally estimated earlier this summer. In 2011, the company recorded a loss of around £3 billion. Sharp said that its problems lay not just with falling TV prices, but also pointed to failed investments in its LCD display manufacturing business, plus a strong Yen.
The situation is looking just as glum for Panasonic, which announced it expects to rack up losses in the region of £5.9 billion by the end of the current financial year, despite earlier predicting profits of around £386 million. Once again, Panasonic was quick to point the blame at disappointing HDTV sales over the last 12 month, whilst it also admitted that restructuring costs associated with its television arm are likely to eleven times higher than original estimates.
Panasonic's disappointing results are only likely to hasten its departure away from the TV manufacturing arena and into other products, a move which the company was reported to be considering earlier this year.
Meanwhile, Japan's largest manufacturer Sony has also struggled to cope with falling prices and the strong yen, posting a £122 million loss for the most recent quarter. However, this is considerably less than its two rivals, and a big improvement on the company's first quarter results, which saw it post a loss of £193 million. Sony's improving fortunes have little to do with its TV business though – instead, the company has been kept afloat almost entirely by its mobile arm, which generated an estimated £2.39 billion in sales this year.