Retailers' own-brand TV sets have historically been a waste of time – a dumping ground for cheap and cheerful, low-end televisions from Chinese manufacturers that no one's ever heard of. But that could be about to change thanks to John Lewis who has just launched a bunch of high-end Smart TVs made by South Korean giant LG Electronics.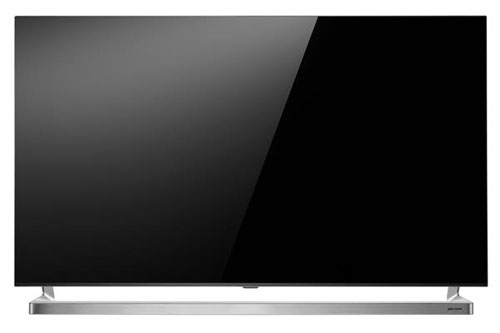 John Lewis' JL9000 range of HDTVs are made by LG with the only major difference being the branding – they carry the retailer's name rather than the Korean brand. The TVs come in three sizes – 49, 55 and 60-inches – with Full HD 1080p resolution and 3D passive viewing technology, with prices starting at just £1,399.
Other features include LG's IPS-type LCD panel, Triple XD Engine picture processing, while the TVs are powered by the firm's famed webOS Smart TV platform that was so well received at this year's CES show in Las Vegas. This means that viewers get instant access to stacks of pre-installed apps, including the BBC iPlayer, Netflix, Demand 5, Now TV, YouTube, Facebook, Twitter and Skype – which can be used in conjunction with the integrated 8MP camera. There's also an LG-styled Magic Remote thrown in for good measure, which means John Lewis television viewers can perform all of the same gestures, scrolling and voice commands to navigate their way around the interface.
There are a few differences though. The most obvious is that the John Lewis tellies come with a built-in soundbar and subwoofer, capable of providing 50 watts over 2.2 channels, which might not be enough to satisfy those who're fond of booming, crystal-clear audio.
That shouldn't be a problem though, because the second major difference is the price. Those who're willing to forsake the John Lewis branding can save a significant amount of money – while the 55JL9000 is priced at £1699, the upmarket departmental store sells the similarly-specced LG 55LB730V for just £1399 – which leaves plenty of spare change to buy a decent sound system to go with it.
John Kempner, vision buyer at John Lewis, explains the company's motives in the following statement:
"There is a continuing trend in customer demand for larger screen sizes with sales of 49-inch and larger accounting for over 25 per cent of John Lewis TV sales."

"We wanted to create our own range of premium large screen TVs that would have a distinctive look and also offer the benefits of the very latest in on-demand Smart TV technology, while being easy to use. LG has helped us achieve this with a sleek and clever design that also includes a built-in soundbar to deliver an immersive sound and visual experience."
The 49JL9000, 55JL9000 and 60JL9000 is available to buy at its retail stores, and online, from today. In addition, each TV comes with a five-year warranty at no additional cost.