JVC will finally unveil its first consumer D-ILA projector with native 4K resolution at the upcoming IFA trade show which kicks off in Berlin next month. Until now, the Japanese manufacturer has been making do with its e-Shift pseudo-4K technology on the company's lineup of projectors for residential installations.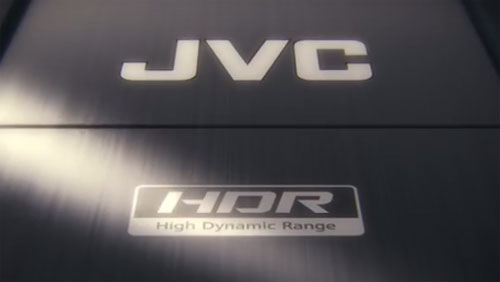 Details on JVC's newest projector remain scant, but here's a teaser video to whet your appetite:
The new high-end JVC projector will carry a "BLU-Escent" branding, a technology that's first introduced on the company's commercial projectors. It consists of a laser diode array that emits blue light and excites a yellow phosphor which is later separated into red and green components through a high-speed, reflective wheel. The red, green and blue elements constitute the illumination that's fed through D-ILA LCOS imaging panels (most renowned for their deep blacks and high contrast) to produce projected pictures.
As outlined in our review of Epson's LS10000 projector which also uses a laser light engine, the advantages of solid state light sources such as laser include more stable light output and colorimetry over time, no need for projector bulb change and re-calibration after a certain number of hours have been racked up, not to mention less heat and hence less fan noise. Pair these benefits together with JVC's legendary black-level performance bestowed by its D-ILA imagers, true rather than faux-4K resolution, as well as HDR compatibility, and hopefully you can understand why we're so excited.
Sony has had the native 4K projection market sewn up for a good few years, so JVC's entrance (albeit belated) is music to the ears of video enthusiasts. Spec-wise, it seems the JVC BLUEscent projector will go up directly against Sony's VPL-VW5000ES beast. Since the VW5000 commands an eyewatering price tag of €65,000, we do not expect the JVC model to retail for less than £25,000.
JVC's secretive laser 4K HDR machine (heck, we don't even know the model number yet) will break cover at Messe Berlin's Hall 2.2 Booth 108 where IFA 2016 will run from the 2nd to the 7th of September. HDTVTest has also been invited to the UK launch which will take place in Weybridge on the 11th of October… we'll bring you more announcements and details as they become available.