We've reviewed many OLED TVs over the past few years, but it wasn't until recently that we managed to put a 77-inch OLED television through its paces with our test equipment. The mammoth TV in question is Sony's new Bravia KD-77A1 OLED (also sold as the XBR-77A1E in the USA) which features a UHD (ultra high-definition) resolution of 3840×2160, the company's X1 Extreme video processing engine, HDR support for HDR10, HLG and later Dolby Vision formats, Acoustic Surface sound technology, as well as Android 7.0 Smart TV platform.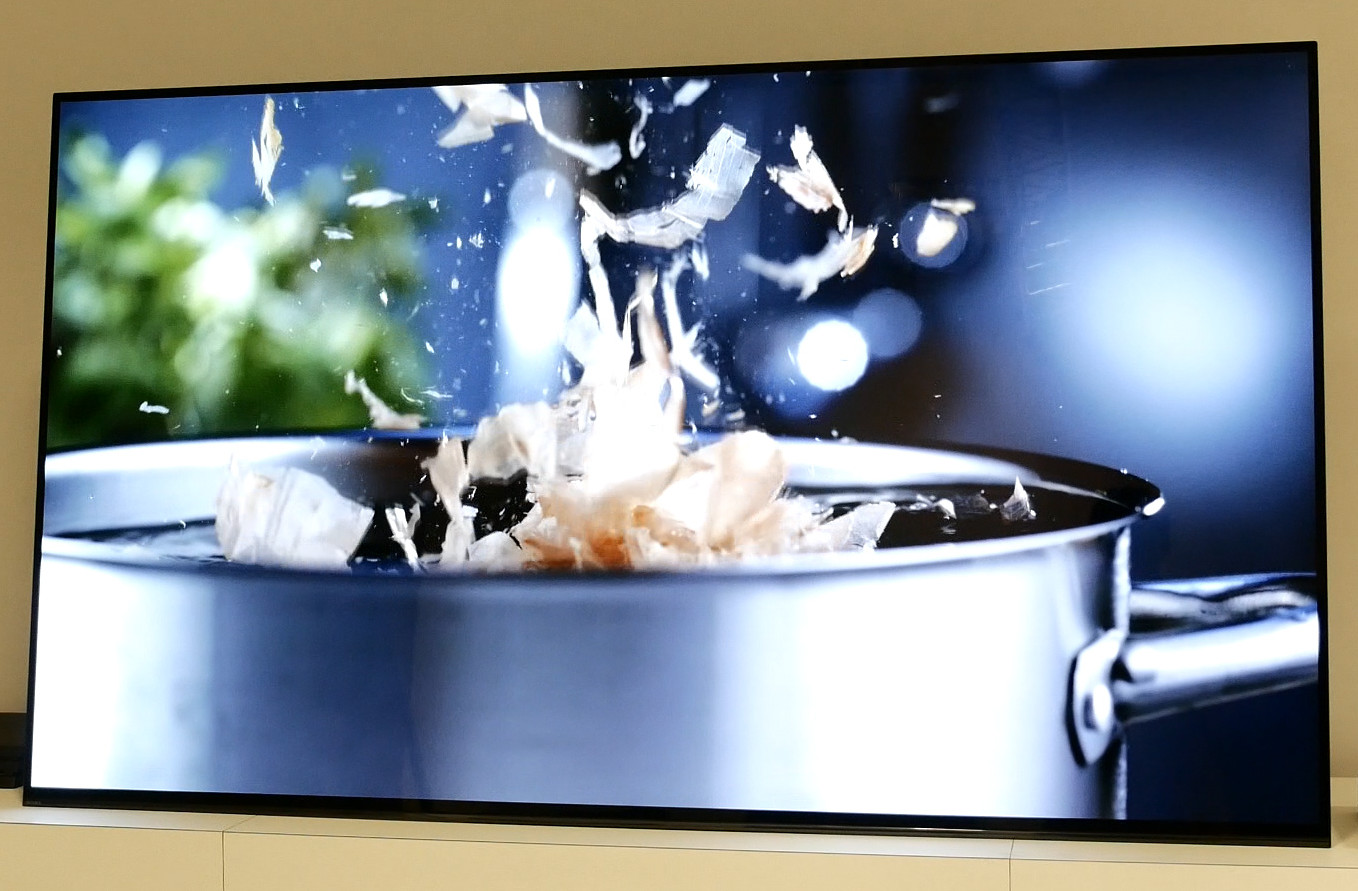 Although we've tested and calibrated many 65in Sony A1s this year, seeing the 77in version once again invoked the sense of awe we first experienced at CES 2017 when the Bravia A1/ A1E was unveiled. Its design is a genuine work of art, pushing the boundaries of minimalism given the technology on offer. The bezel is incredibly slim, and Sony has taken the bold step of removing any prominent speakers, stand and logo (though a tiny "Sony" branding remains etched on the bottom left corner) from the screen, letting owners focus on the picture.
To make this speaker- and stand-less design possible, the Sony KD-77A1 has to lean back by around five degrees on a rear kickstand, a styling element which has divided opinions. It totally didn't bother us at all: viewed from the front, we swiftly got accustomed to the tilt-back, forgetting that it was even present within a few minutes.
The downward-facing connections are located on the central kickstand at the back, and are therefore not the easiest to access even if the TV is wall-mounted. Like all Sony Bravias equipped with the brand's X1 Extreme processor, only HDMI inputs 2 and 3 support 3840×2160@60Hz resolution at higher bit depth or chroma, and you'll need to engage [HDMI Enhanced Signal] in the user menu to unlock the full potential of these ports.
Calibration is straightforward using a Klein K10-A colorimeter profiled to a JETI 1511 reference spectroradiometer, Murideo Fresco Six-G signal generator, and CalMAN 2017 software. We used the onboard two-point white balance system to rectify the blue-tinted greyscale, then 10-point controls to finetune.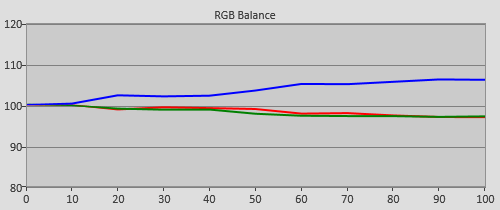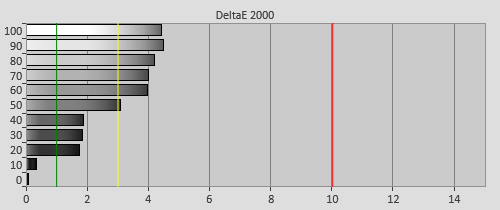 Pre-calibration RGB tracking and delta errors (dEs)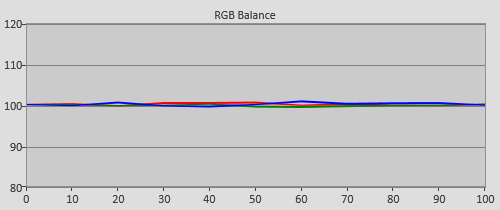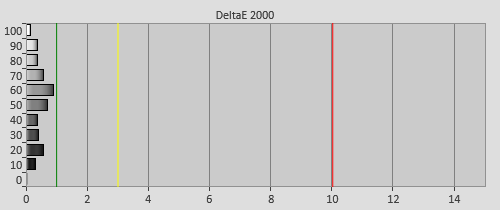 Calibrated RGB tracking and dEs after [Adv. colour temperature] adjustments
| | |
| --- | --- |
| | |
| Pre-calibration gamma tracking (2.41) | Post-calibration gamma tracking (2.4) |
No Sony consumer TV offers any advanced colour management system (CMS), and the KD77A1 was no exception. However, once greyscale was calibrated, colours fell into place very nicely, with only two patches out of 140 measured in the challenging Colour Checker SG chart exceeding the humanly perceptible inaccuracy threshold of delta error (dE) 3.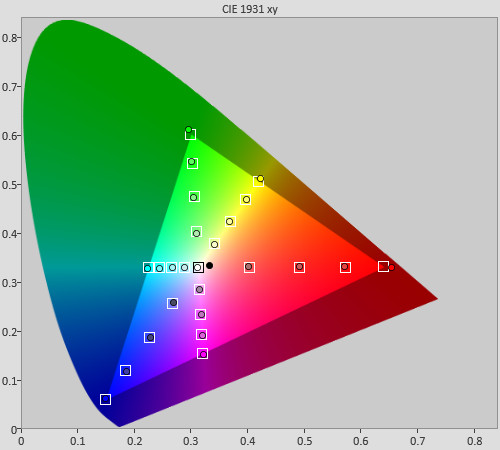 Post-calibration colour saturation tracking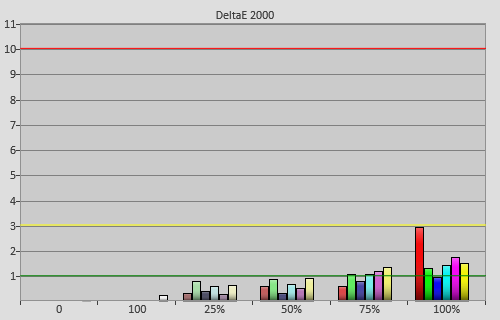 Post-calibration colour errors (<3 not appreciable to the eye)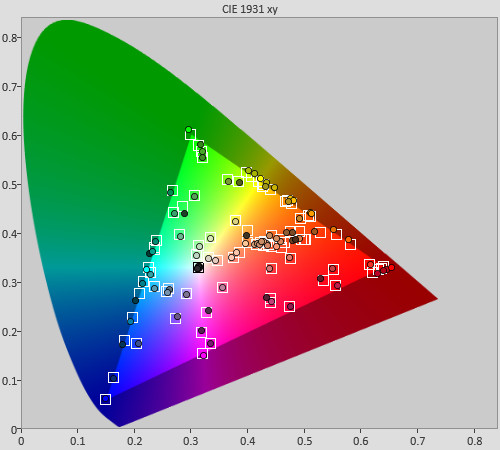 Post-calibration Colour Checker SG test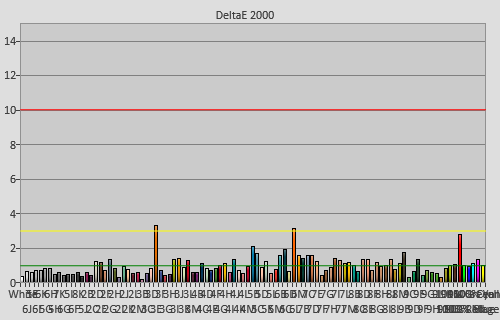 Post-calibration Colour Checker SG errors (<3 not visible to the eye)
All OLED TVs can deliver the holy trinity goodness of true 0 cd/m2 blacks, vibrant colours and wide viewing angles, so what distinguishes one manufacturer/ model from another in terms of image quality is video processing and quality control. After reviewing and calibrating 2017 OLED TVs from most major brands including LG, Panasonic, Philips and Loewe, we maintain that Sony's A1/ A1E is best-equipped to deal with a variety of compressed sources owing to the following factors:
Class-leading in-TV upscaling courtesy of the X1 Extreme chipset, extracting crisp detail from lower resolution material without incurring excessive ringing or fizziness;
A gradual ramping of gamma just above black to suppress near-black macroblocking and noisiness, although this technique would result in a slightly shallower black level in dark scenes than competing sets from rival manufacturers;
Effective [Smooth Gradation] technology to reduce posterisation and solarisation artefacts not only in 8-bit content, but also Ultra HD Blu-rays (for example the skies in The Martian and The Revenant); and
If deployed to increase motion clarity or smooth out judder, Sony's [Motionflow] interpolation system tends to introduce less artefacts than algorithms implemented by other brands.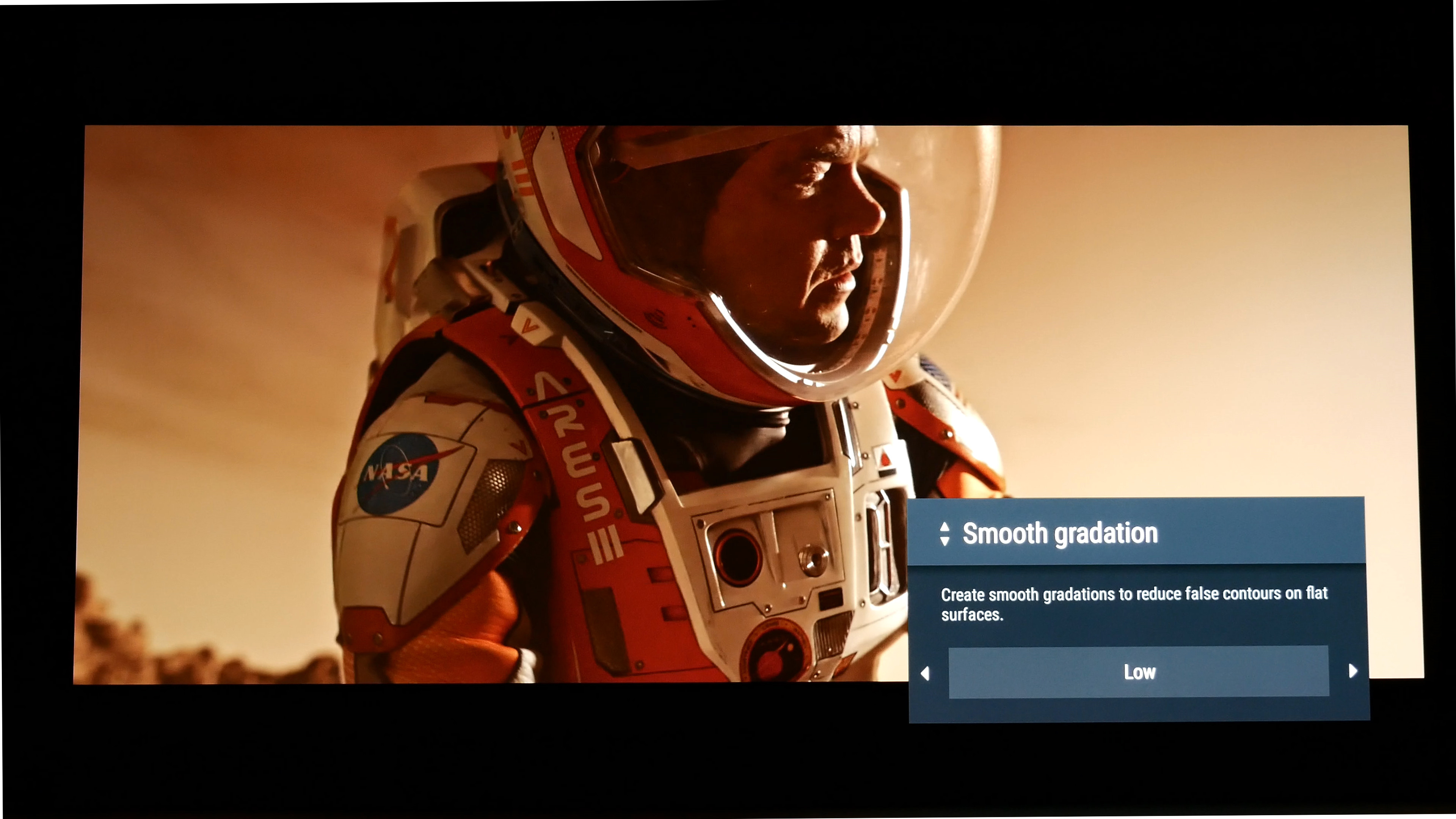 Sony's [Smooth Gradation] tech keeps posterisation at bay
Judging from our experience with 55in and 65in OLEDs, larger sizes do suffer from more uniformity issues, but fortunately our Sony KD-77A1 review unit bucked the trend. There's no significant colour tinting or dirty screen effect (DSE) on full-field greys and whites, and although the display couldn't avoid exhibiting near-black thin vertical streaks that can be observed on all consumer OLED TVs in a pitch-black room, they weren't severe enough to rear their ugly head in real-world viewing.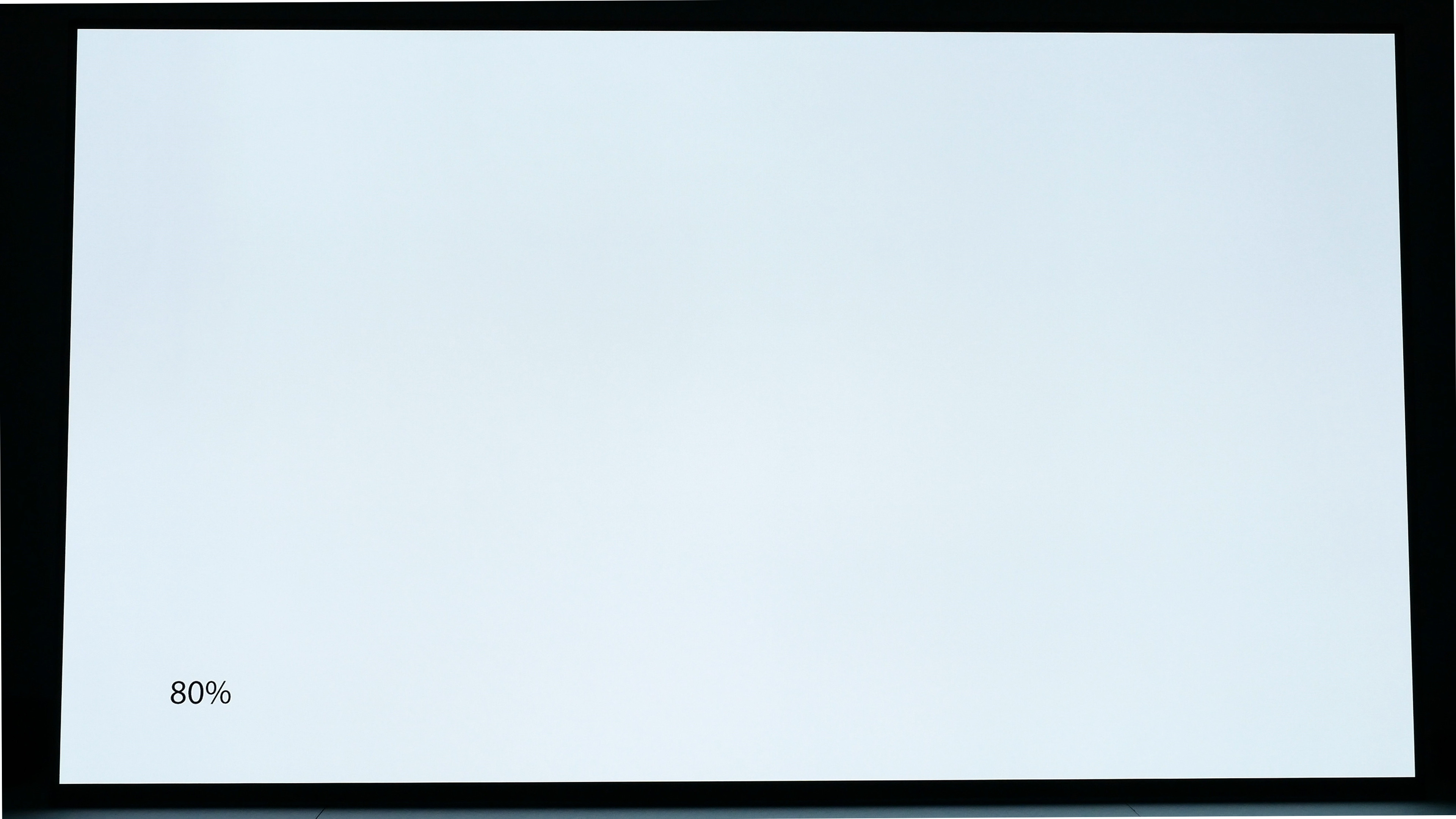 White uniformity on our Sony KD77A1BAEP review sample was very good
For HDR, peak brightness on this particular KD77A1 unit measured 725 nits on a 10% window, and 160 nits full-field after calibration to D65 white point. DCI-P3 colour gamut came in at 95% which is slightly lower than the 65″ A1, but we doubt many viewers will notice the difference in real-life content. The television tracked the PQ (perceptual quantisation) EOTF (electro-optical transfer function) specified by the ST.2084 standard very accurately, and Sony's tone-mapping approach favours preserving APL (Average Picture Level) for a more consistent HDR presentation, at the expense of sacrificing some bright specular highlights (which are rarer).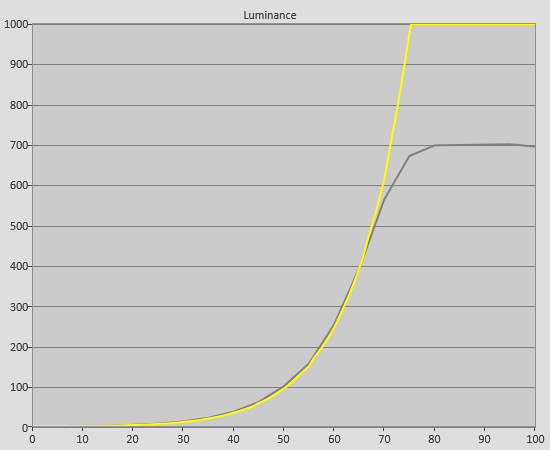 PQ EOTF tracking against ST.2084 standard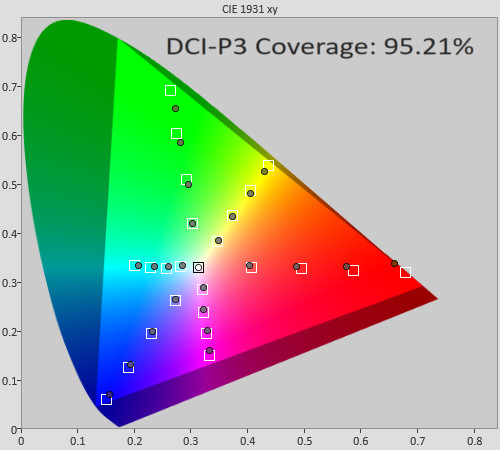 Post-cal colour saturation tracking against DCI-P3 standard in Rec.2020 container
Input lag measurements behaved exactly like what we've come to expect from a Sony X1 Extreme TV: 31ms in 4K HDR [Game] mode; and one frame higher at 47ms at 1080p resolution owing to the extra upconversion work required. For the most responsive gaming experience, you should send a 4K signal to the Bravia 77A1, which to be fair Microsoft's Xbox One X and Sony's own PS4 Pro consoles are already doing by default.
| | |
| --- | --- |
| | |
| Input lag in 4K HDR [Game] mode | Lag time with 1080p video signal |
No review of the Sony Bravia A1 OLED would be complete without mentioning the TV's innovative Acoustic Surface technology which utilises the entire panel as a speaker by transmitting audio through rear actuators. It sounds crazy, but actually works like a champ, delivering distortion-free volume, impressive bass, crystal-clear detailing, and most importantly pinpoint localisation of dialogue (for example as different newscasters speak at various parts of the screen in Arrival). Just spitballing, the A1 OLED itself could become the ultimate centre speaker if it could be worked into a multi-channel home theatre system. Maybe next year.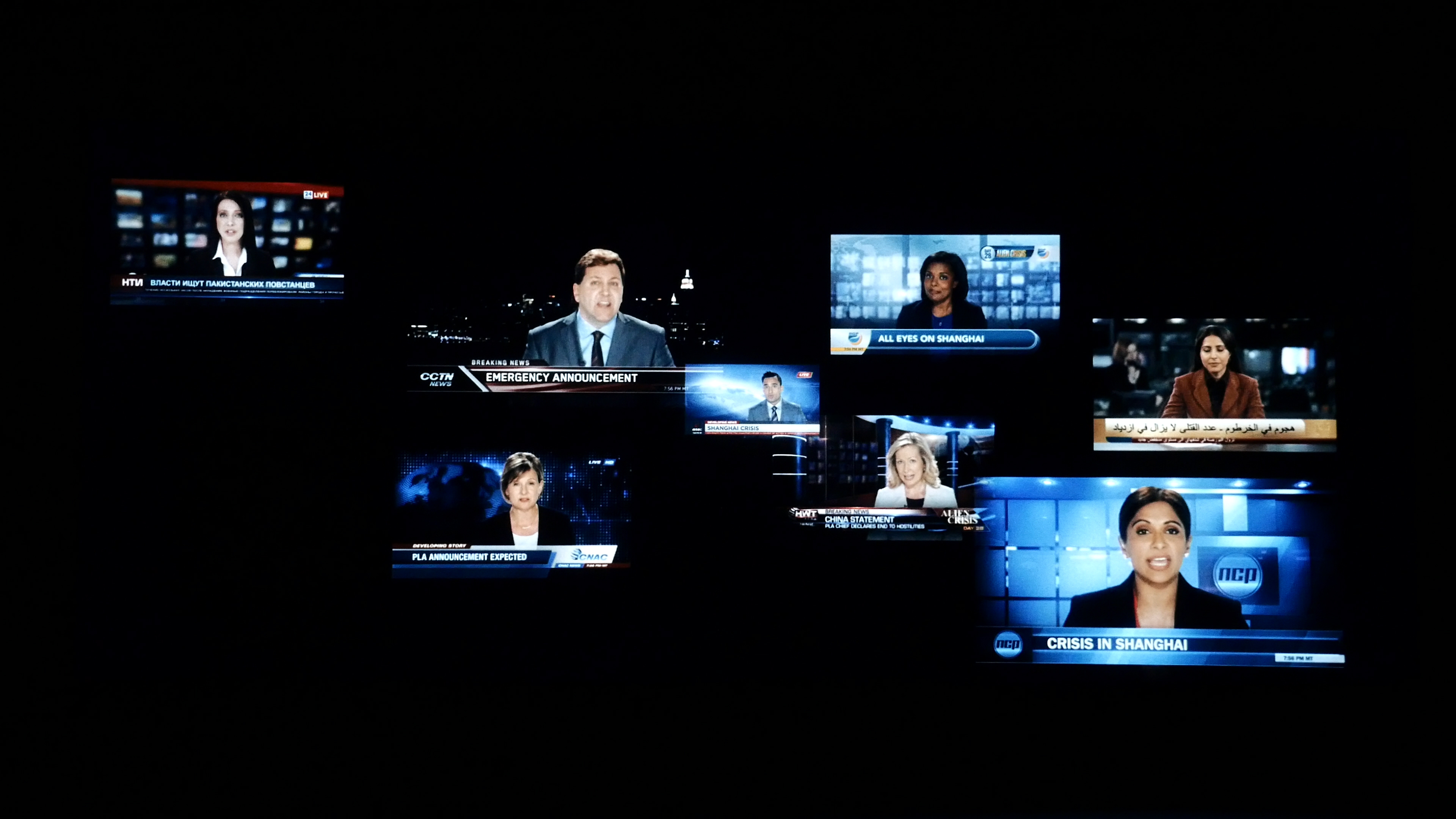 Acoustic Surface tech synchronises picture and sound in the film Arrival
Benchmark Test Results
| | |
| --- | --- |
| Dead pixels | None |
| Screen uniformity | Multiple near-black thin streaks; no vignetting or reverse vignetting; minimal colour tinting on whites |
| Overscanning on HDMI | 0% if [Screen Format] "Full" & [Display Area] "Full Pixel" or "+1", plus [Pixel shift] "Off" |
| Blacker than black | Passed |
| Calibrated black level (black screen) | 0 cd/m2 |
| Calibrated black level (4×4 ANSI) | 0 cd/m2 |
| Black level retention | Mostly stable |
| Primary chromaticity (Rec.709) | Slightly oversaturated red primary |
| Scaling | Best we've seen on a consumer TV |
| Video mode deinterlacing | Effective jaggies suppression |
| Film mode deinterlacing | Passed 3:2/480i+1080i & 2:2/576i with [Film Mode] enabled, but occasionally lost lock with 2:2/1080i |
| Viewing angle (cone) | 166° |
| Motion resolution | 650 with [MotionFlow] engaged; 300 if off |
| Digital noise reduction | Optional; effective when engaged |
| Sharpness | Defeatable edge enhancement |
| Luma/Chroma bandwidth (2D Blu-ray) | Full luma; full chroma in [Game] & [Graphics] modes |
| 1080p/24 capability | No judder |
| 2160p/24 capability | No judder |
| Measured panel refresh rate | 120Hz |
| Measured peak brightness | 725 cd/m2 on 10% window; 160 cd/m2 full-field |
| Measured DCI-P3 coverage | 95% |
| Input lag (Leo Bodnar tester) | 47ms in 1080p (SDR & HDR); 31ms in 4K (SDR & HDR) |
| Full 4:4:4 reproduction (PC) | Yes for 3840×2160@60Hz with [HDMI Enhanced Signal] on in [Game] & [Graphics] modes |
Video Review
Verdict
Composed of self-emissive OLED panel, excellent video processing and groundbreaking Acoustic Surface audio, the Sony KD-77A1 is a veritable symphony of picture and sound. At £20,000, it's significantly more expensive than smaller 65-inch versions, but that's generally the ticket price you have to pay for a 77-inch 2017 OLED TV (whose yield rates are much lower) which can provide a more immersive viewing experience through its sheer screen size.