Sony's 1080p HDTVs this year have been a bit of a mixed bag so far, with midrange models like the Bravia W7 and W8 actually delivering better picture quality than the flagship W95 series. While waiting for the arrival of the Japanese brand's 4K Ultra HD televisions, today we're taking a look at yet another full HD model one rung lower in Sony's 2014 lineup, namely the Sony W605 which in the UK is available as the 40-inch KDL-40W605B, or the 48-inch KDL-48W605B. We're reviewing the former.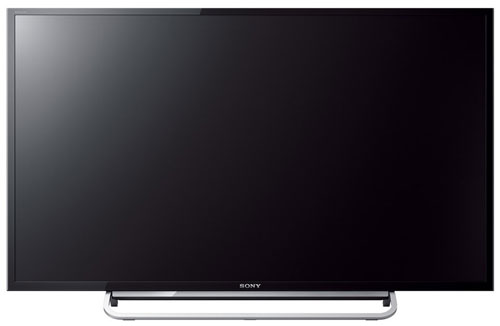 Design
Being a direct LED rather than edge-lit set, the chassis of the Sony KDL40W605 is naturally bulkier than most super-slim LED LCD TVs on the market, though the company has done a good job of trimming the TV's weight to a bare minimum, as well as slimming down the shiny black bezel to a reasonable thinness.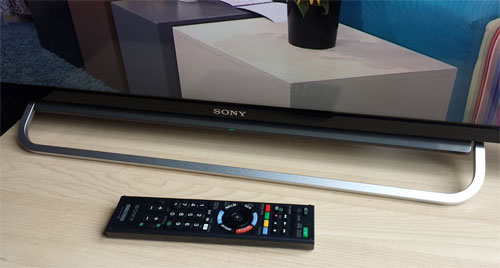 The KDL40W605B's LCD panel sits on a now-characteristic low-profile "wire rack" stand which has graced every entry-level to mid-range Bravias since 2013, which is non-swivel and can double as a bracket for wall-mounting. As is increasingly common on such Sony HD TVs these days, the 2014 Bravia W6 ships with an external power supply brick.
Connections
Generously for a low/mid-end television, the Sony 40W605B offers four HDMI inputs, of which HDMI 1 is MHL-enabled, whilst HDMI 2 supports ARC (audio return channel).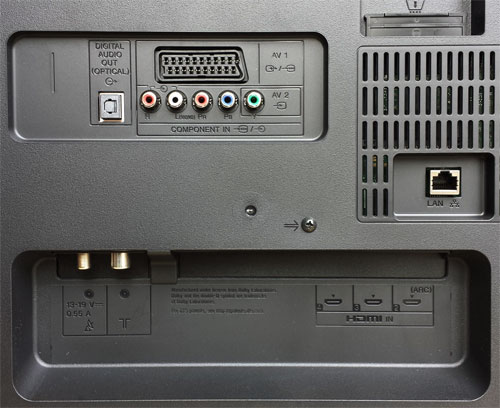 Rear: 3 x HDMI, component, RGB Scart, aerial, satellite, CI slot, LAN & audio out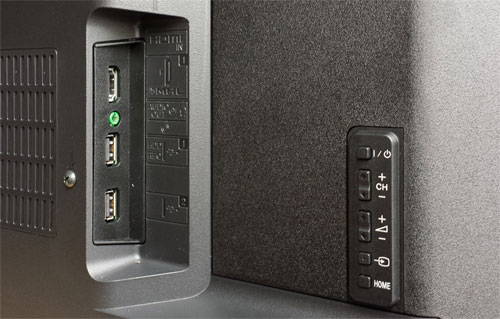 Side: HDMI with MHL, 2 x USB, control buttons
Calibration
Note: Our Sony KDL40W605BBU review sample was calibrated using CalMAN 5, the industry-leading video calibration software.
As is always the case on Sony Bravia televisions, the most accurate picture out of the box on the KDL-40W605B can be obtained by switching [Scene Select] to "Cinema".
Greyscale
The default [Colour Temperature] of "Warm 2" in [Cinema 1] mode on the Sony W605 was outstandingly accurate – we could have left it untouched and delta errors (dEs) would still measure below the perceptible threshold for the human eye, even though blue channel began to clip towards peak luminance: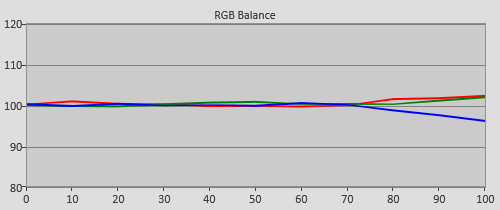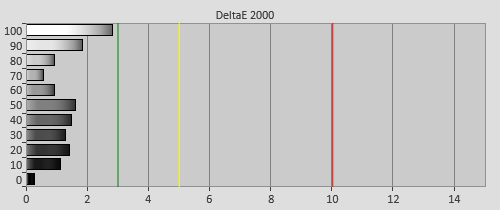 Pre-calibration RGB tracking and delta errors (dEs)
Us being us, we just couldn't resist tinkering even when in theory there wasn't any need. After a few clicks in the 2-point [White Balance] submenu, we arrived at the following result which – if we're honest – wasn't really improved over the one before calibration: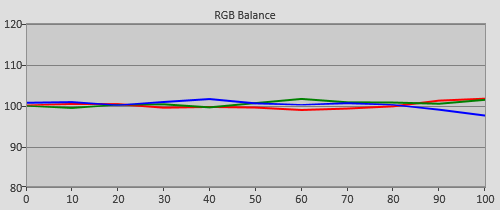 Post-calibration RGB tracking and delta errors (dEs)
With such neutral greys, the KDL40W605's on-screen images would look tint-free and realistic.
Gamma
Now this is interesting. Since 2013 we've been praising Sony for implementing 2.4 gamma – the EOTF (electro-optical transfer function) value recommended by the ITU (International Telecommunications Union) for a flat-screen HDTV used in dark-room studio mastering – on its Bravia TVs' most accurate [Cinema 1] preset. However, with [Gamma] left at its default of "-2" on our KDL40W605B review unit, gamma tracking was actually bang on the related BT.1886 standard which aims for a 2.4 gamma curve tailored by the display's black level.
| | |
| --- | --- |
| | |
| Pre-calibration gamma tracking (2.31) | Post-calibration gamma tracking (2.4) |
While we may yet adopt BT.1886 gamma for future reviews, for now we're still targeting power law 2.4 gamma to level the playing field for all the televisions and projectors we test. Decreasing [Gamma] on the new Sony W6 to "Min" brought overall gamma very close to 2.4, ensuring a contrast-rich image with plenty of pop.
Colour
Like every single Sony Bravia TV we've reviewed, the 40W605 doesn't come with any sort of user-accessible advanced colour management system (CMS), but that's not usually a problem since the company's engineers normally infuse accurate default colours on these displays, which require little to no tweaking.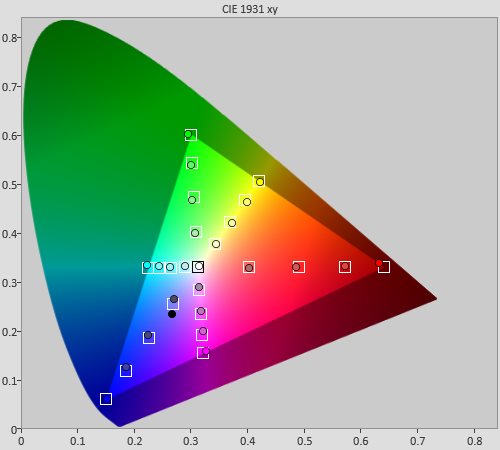 Post-calibration colour saturation tracking
And so it proved. After calibrating greyscale, one click on [Colour] and another on [Hue] was all it took to achieve supremely accurate chromaticities on the Sony KDL-40W605B, free of any inaccuracies which would be visible in real-world content.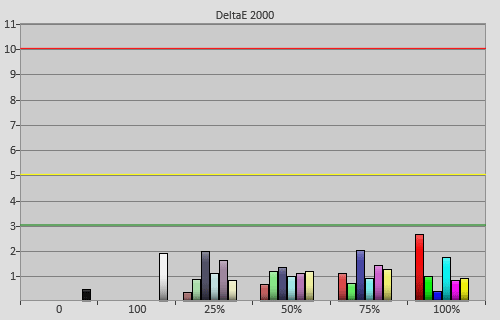 Post-calibration colour errors (<3 not appreciable to the eye)
Benchmark Test Results
| | |
| --- | --- |
| Dead pixels | None |
| Screen uniformity | Very good |
| Overscanning on HDMI | 0% if [Screen Format] "Full" & [Display Area] "Full Pixel" |
| Blacker than black | Passed |
| Calibrated black level (black screen) | LEDs dim down to 0.01 cd/m2 |
| Calibrated black level (ANSI checkerboard) | 0.059 cd/m2 |
| Black level retention | Auto-dimming with full black screen |
| Primary chromaticity | Marginally undersaturated red primary |
| Scaling | Very good |
| Video mode deinterlacing | Decent |
| Film mode deinterlacing | Passed 3:2 cadence over 480i |
| Viewing angle | Decent for VA LCD panel |
| Motion resolution | 1080 (but double image) with [LED Motion Mode] on; 300, off |
| Digital noise reduction | Optional; effective when engaged |
| Sharpness | Defeatable edge enhancement |
| Luma/Chroma bandwidth (2D Blu-ray) | Full luma; chroma horizontally blurred except in [Game] & [Graphics] modes |
| 1080p/24 capability | No judder |
| Leo Bodnar input lag tester | 29ms in [Game] mode |
| Full 4:4:4 reproduction (PC) | Yes, in [Game] and [Graphics] modes |
Power Consumption
| | |
| --- | --- |
| Default [Standard] mode | 33 watts |
| Calibrated [Cinema 1] mode | 36 watts |
| Standby | <1 watt |
Verdict
The Sony KDL40W605 is a fantastic HDTV with superb out-of-the-box accuracy. If you want a display capable of producing images that's very close to what's seen by the film director and post-production team without needing any detailed adjustment of the picture settings (much less calling in a professional calibrator), then this is it. Owners do not need to do anything extra beyond engaging [Cinema] mode.
The 40W605 uses an SPVA LCD panel sourced from Samsung, which delivers deep blacks by LED LCD standards. Once calibrated with peak white luminance pegged at our normal target of 120 cd/m2, native black level came in at 0.059 cd/m2, though auto-dimming on a full black screen would bring the figure down to 0.01 cd/m2. Backlight uniformity was very good, largely owing to the direct-lit LED arrangement. After calibration, we did not notice any significant clouding or backlight bleed on our review sample when viewed in a dimly-lit environment.
Standard-definition processing was par for the course for a low/mid-range Sony Bravia: good upscaling without excessive ringing; so-so jaggies reduction for video-based material; and hit-and-miss film mode deinterlacing (only 3:2 cadence over 480i was correctly handled with [Film Mode] enabled). There's no [MotionFlow] MCFI (motion-compensated frame interpolation) technology on board, although you can reduce motion blur by engaging [LED Motion Mode] which activates black frame insertion (BFI) on the KDL-40W605B. However, with BFI enabled we could only extract a maximum luminance of 29 cd/m2 from the set even with [Backlight] and [Contrast] bumped to "Max", so unfortunately it's too dim to be of use.

Input lag in [Game] mode was 29ms as measured using our Leo Bodnar device. Not so long ago, this would be considered excellent for gaming responsiveness before Sony themselves spoilt us with their sub-20ms Bravias (we're talking Leo Bodnar rather than the traditional high-speed camera/ cloned display method). The Japanese TV manufacturer must also be applauded for continuing to support full 4:4:4 reproduction in [Game] mode, which is important for PC users.
The Sony KDL40W605B's high picture quality and keen price should make it a popular choice among budget-conscious buyers. At this time of writing, its fiercest competition comes internally – for around £150 more, the Sony KDL42W705 offers a slimmer design, slightly larger screen real estate, and marginally lower input lag. For us, both TVs (and the Bravia W8 too) are excellent buys depending on your budget.