These days, £2 doesn't go very far at all, and does not really buy you much. However, private investment firm OpCapita has managed to make two quid go much further than most, after taking the High Street electrical giant Comet off the hands of Kesa for this princely sum!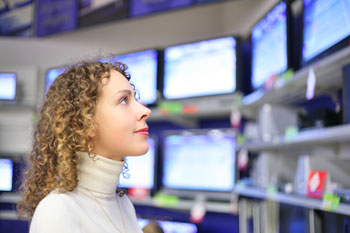 Kesa flogs loss-making Comet for 2 quid
The parent company of Comet, Kesa Electricals, not only sold Comet for £2.00, but also had to plough £50 million into the loss-making operation, and retain its pension liabilities in order to get rid of the chain. The immediate future of the Comet network will be safeguarded by an injection of £120 million, with £30 million coming from OpCapita and a further £40 million coming from Burdale, which is a subsidiary of the Bank of Ireland, by way of an asset-backed loan.
In the six months to the end of October, the losses that Comet was making were highlighted in figures that showed a half-year loss of around £22 million, and a like-for-like fall in sales of 19 percent. The news of the Comet sale came in the week where the electrical retail sector had already been hit with news that Best Buy UK was closing its eleven stores prior to Christmas.
The current financial climate and the continued strain on household finances have contributed to an ongoing slump in consumer spending when it comes to big ticket items such as large-sized HDTV displays, which has impacted hugely on the success of even established electrical retailers.
In the meantime, OpCapita has said that for the immediate future Comet will be maintained. Denying that there are any major planned redundancies nor store closures at this stage, the firm said that the operation will continue running as a going concern for the next eighteen months or so.