The state-run media regulator in Korea – where the world's top two flat-screen TV manufacturers Samsung and LG Electronics are based – has publicly issued some safety guidelines for viewers when watching 3D TV displays, including specific advice on viewing duration, rest period, sitting distance and viewing angle. This marks the first time anywhere in the world that a national institution has officially recognised the potential health risks posed by 3D TVs.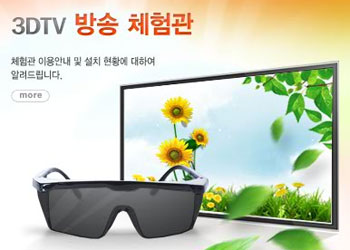 Drawing upon results from a clinical study and input from medical experts, the Korea Communications Standards Commission (KCSC or KCC) recommended that 3DTV viewers take a short break (between 5 to 15 minutes) after each hour of 3D viewing, explaining that a large proportion of the participants in the said medical trial suffered from some visual discomfort after only a quarter of an hour into the 3D movie clips. 115 adults aged between 18 and 55 were recruited into the study, which looked at the subjects' health status following exposure to 3D TV material for various periods of time.
The KCC advised consumers to adopt a viewing distance between two to six times the vertical height of the 3D TV panel, which translates to around 4 to 12 feet for a 50-inch screen with 16:9 aspect ratio. By comparison, we generally suggest that users sit approximately 6.5 feet away from a 50″ HDTV to gain optimal field of view and detail perception when watching 1920 x 1080 2D material.
Curiously, the commission also encouraged viewers to sit slightly off-centre from the 3D screen, presumably to offset the hyper-real 3D effects which may be responsible for unpleasant symptoms like altered vision, nausea, motion sickness, dizziness, disorientation and eye strain.
The safety guidelines released this week can be traced back to the setup of a committee comprising TV industry officials, neurologists, ophthalmologists and psychologists in May. Charged with investigating any possible harmful side effects of watching 3D TVs, the committee reviewed previous research conducted abroad, designed a framework, and carried out their own clinical studies to arrive at their current recommendations (published in Korean on the 3DTV Broadcasting Development Center website) for safe viewing of 3D content.