The latest data from DisplaySearch has revealed that the larger the screen size, the greater the prevalence of LED backlighting among the LCD TV panels that were shipped globally in the final quarter of 2010. The California-based market research firm also forecast that LED backlight technology will be found on more than half of LCD televisions this year, calling it an "irreversible trend".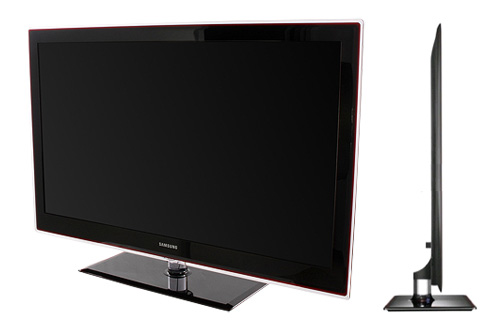 The company's recently published Quarterly Large-Area TFT LCD Shipment – Advanced LED Report provides detailed analysis on the global shipment of LED LCD TVs broken down by HDTV manufacturer, model and region. According to the report, the 50-inch to 60-inch LCD television sector saw the highest penetration of LED backlighting technology in the fourth quarter of last year.
LED backlight prevalence reached 76% among LCD HDTVs sized 50 to 54 inches, and hit as high as 87% in models with screen size exceeding 60″. The proportion of LED-backlit LCD TVs dropped progressively as the screen size got smaller: 54% for those measuring 46-47″; 37% for 40-42″; and 17% for 32-inch sets.
A total of 16.6 million LED TV units were shipped worldwide in Q4'10, setting a new quarterly record. In particular, edge LED LCD models surged in popularity, owing to their ultra-slim form factor and reduced energy consumption. Recognising this as a key trend among the buying public, LCD TV panel makers are striving to slash the cost of producing LED-equipped sets even further, as well as improve the picture quality of these flat-screen televisions.
As a result, the percentage of LCD TVs sporting LED backlight is expected to grow from 36% in Q1'11 to 62% in Q4'11, contributing to an average penetration rate of 53% throughout 2011. This represents quite a jump from last year's figures, when only 21% of LCD TV panels were illuminated by LEDs. Despite this seemingly inevitable shift from CCFL (cold cathode fluorescent lamp) to LED (light-emitting diode) backlighting, DisplaySearch urged the HDTV industry not to discard the former technology altogether, especially in price-sensitive and emerging markets.