Signs are emerging that the holiday season could prove to be a disappointing one for television manufacturers, with total shipments in the global LCD TV market showing its first-ever decline from the second to the third quarter.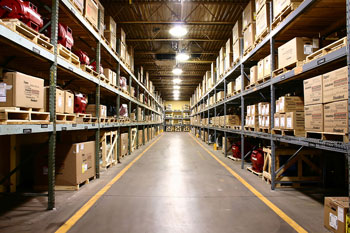 A preliminary estimate from IHS' LCD Market Tracker report puts worldwide LCD TV panel shipments at just 58 million units in the 3rd quarter, down from 58.8 million in the quarter preceding it. This was an unexpected slump, made even worse by the news that shipments are also significantly lower than the 60 million units shipped during the same period in 2012. The market research firm did not specify if the tracked LCD TV panels included those used in LED-lit models or even 4K Ultra HD televisions.
The development is said to be worrisome, as the Q3 period is traditionally one of the strongest of the year for the TV industry.
"We saw a soft period for LCD TV panel shipments in Q3," noted Ricky Park, IHS senior manager for large-area displays.
"This is a surprise because we normally expect things to heat up in the third-quarter, in readiness for a busy selling season in the fourth-quarter. Unfortunately, consumers haven't been buying new TVs as much as manufacturers had hoped, which means that they're left with a large backlog of displays they're unable to shift."
The problem is likely to be especially acute for those panel makers that supply Chinese brands, such as AUO and Innolux of Taiwan, which have already suffered four consecutive months of declining shipments. IHS notes that Chinese television sales have declined heavily since the last quarter, and says that these are unlikely to improve anytime soon.
The news isn't all that grim however. Despite the LCD TV sector's overall poor performance, some suppliers have managed to show strong growth. Chinese firm CSOT is one such example, expanding a client base that already includes Samsung in South Korea to maintain an overall healthy inventory. CSOT's strong performance backs up IHS's assertion that those panel makers who have a main customer base outside China can overcome the industry's downturn – something that should also mean that companies like Samsung and Sharp, who sell very few TVs to Chinese consumers, can increase their share of the LCD panel market in the 3rd quarter.
Source: IHS iSuppli