The past few years have seen TV manufacturers push the envelope of LCD display technology by introducing advanced features like LED backlight, 200Hz or even 400Hz motion, 3D capabilities and super-slim designs, but little is known about what happens at the other end of the spectrum. According to a report from a display market research firm, LCD TV panel makers have taken steps to lower the brightness and shrink the colour gamut on a subset of cheaper LCD TVs intended for the emerging markets.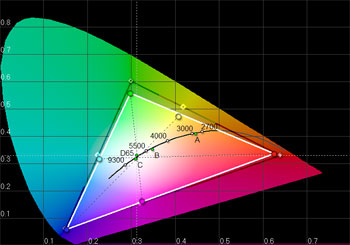 California-based DisplaySearch regularly monitors the LCD research and development (R&D) trends of different companies in its Quarterly Large-Area TFT LCD Product Roadmap Report. Its latest report revealed that LCD panel manufacturers are developing LCD TV screens with lower specifications for emerging markets such as the BRIC quartet (Brazil, Russia, India and China). These lower-cost LCD televisions typically output a luminance value between 350 to 400 nits, and a colour gamut between 65% to 68% of NTSC, compared to the 450-500 nits and 72-75% usually found on LCD HDTV displays sold in developed countries (for example in the United Kingdom, Western Europe and the USA).
From the standpoint of an LCD screen manufacturer, developing two separate LCD TV roadmaps to target opposite ends of the market makes perfect business sense. While LCD TVs equipped with the latest technological features serve to encourage the product replacement cycle in developed markets which may have matured or reached saturation, they would be overkill in emerging markets where the less expensive, watered-down versions would probably be enough to satisfy fresh demand.
Shawn Lee, a senior analyst at DisplaySearch, explained that LCD panel manufacturers are fully aware of the regional differences in purchasing power and consumer tastes, which is why they have carved out a divergent strategy to produce LCD televisions with barebone (or even reduced) specifications at lower prices, instead of mindlessly adding new features across the board.
Of course, the worry for video enthusiasts is that these inferior LCD panels will somehow make their way onto LCD television sets sold in the UK, therefore increasing the possibility of "panel lottery", where discrepancies in picture quality are seen on different samples even for the same HDTV model because of variations in the LCD panels used.
Source: DisplaySearch