The LCD TV market was ten times larger than that for plasma television on a unit basis last year, according to the latest data from market research and consulting firm Displaybank. It was also revealed that nearly one out of every three flat-screen TVs that were shipped worldwide in 2010 were manufactured by Korean consumer electronics conglomerates Samsung and LG.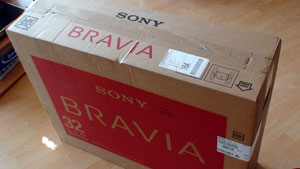 Every month, Displaybank updates its Monthly FPD TV Shipment Data report which monitors the shipment of flat-panel televisions globally. The most recent publication showed that in 2010, the market for LCD TVs posted a year-on-year growth of 31% to 187.9 million units, while during the same period, the plasma TV market grew 29% to 18.24 million units. Samsung and LG Electronics accounted for 66.8 million units, or almost 33% of the total number of flat-screen televisions shipped last year.
In terms of LCD television shipment, Seoul-headquartered HDTV manufacturer Samsung remained the leader, having shipped 34.2 million units in 2010. Cross-town rival LG Electronics and Japanese competitor Sony took second and third places with LCD HD TV shipments of 23.2 and 21.6 million units respectively.
Worldwide shipment of LED LCD TV displays also registered healthy growth for every quarter of last year, amounting to 37.5 million units in total by the end of 2010. In the final quarter, the proportion of LCD televisions equipped with LED backlight technology reached 29%, meaning that nearly three out of ten LCD TVs sold were LED LCD sets.
Declining prices, shorter duration of TV replacement cycle (five to seven years for flat-screen TVs vs. seven to ten years for CRT TVs), and a rise in demand for secondary televisions were cited by Displaybank as factors that contributed to flat-panel television growth last year. Looking forward though, the market research company expects the growth rate to slow down in 2011 as the developed markets become saturated. A 13% year-on-year growth in flat-screen TV shipment to 233 million units is expected, with LCDs gaining 15% to 215.38 million units but plasmas shrinking 3% to 17.7 million units.