A recent study has revealed that the overall prices of large-sized LCD TV panels for the month of September fell at the fastest rate in twelve months, with the decline in pricing attributed to sluggish consumer demand. A significant dip of close to 5 percent resulted in the biggest extent of price drop seen in a year, according to data from the latest LCD PriceTrak report published by market research firm IHS iSuppli.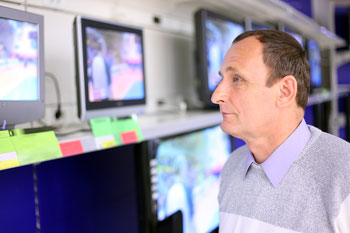 LCD TV panel prices see steepest decline in 12 months
The fall in LCD television panel pricing came in at 4.9 percent for September 2011, which made it not only the steepest decline in twelve months, but also the second month in a row where a contraction greater than 4 percent was seen. LCD panel pricing dropped by 4.3 percent for the month of August, which, whilst lower than the September fall, was still a sizable decline. In the months leading up to August, the level of monthly decline averaged less than 1 percent.
In September last year, the decline in LCD television panel pricing was even worse than this year's, coming in at 5.2 percent. Since then the dips have been much smaller until recently, where contractions in excess of 4 percent were seen. The LCD price slump appeared to be continuing in October, with weak pricing affecting all types of large-screen LCD panels including those used for laptops and computer monitors.
Average prices for LCD panels for PC monitors, TVs and notebooks were reported to be 3.8 percent lower in September compared to August. In September 2010, the corresponding month-on-month decline was 4.1 percent compared to the August of that year.
IHS iSuppli's liquid crystal displays senior research director Sweta Dash explained that the underwhelming performance of LCD TV panels was due to a slump in demand in developed markets like North America and Western Europe. She added that continued economic fragility means that LCD TV shipments will continue to suffer, which would hit the HDTV industry particularly hard.