According to a recent report published by display market research specialist DisplayBank, one in every three LCD TVs produced this year is likely to be the result of outsourcing. The data comes from the "LCD TV Outsourcing Production Industry Analysis and Forecast" which indicates that the number of outsourced LCD televisions is set to increase from 29 percent of the global LCD TV market to 32.5 percent.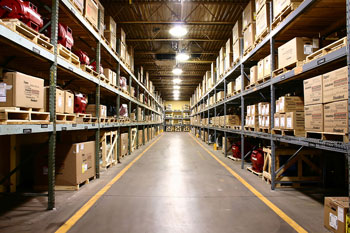 1 in 3 LCD TV production will be outsourced this year
Outsourcing the production of LCD TVs offers a number of advantages, which may go some way towards explaining the expected increase in this activity. This includes benefits such as savings on research and development (R&D), fixed costs, reduction of risks relating to supply and demand, and more efficient inventory management.
With this in mind, a rising number of TV makers are expected to up their levels of LCD TVs produced through outsourcing. One of the HDTV manufacturers that has already taken steps to cut costs is Sony, which has reduced its number of LCD production plants from twelve to just four to dramatically bring down costs. With the restructuring of its business, the company recently revealed that its TV division will now comprise the LCD TV Division, the next generation TV division and an outsourcing division. Other Japanese brands such as Sharp and Panasonic are also said to be developing strategies to outsource more of their LCD television production.
Manufacturers will also be hoping to use increased outsourcing to try and offset some of the risk that can result from LCD panel price fluctuation, particularly given that the panel accounts for the largest portion of cost on LCD TVs, coming in at around 52 percent on a 32-inch model. With the various benefits that are linked to outsourcing LCD TV production, companies are certainly hoping for improved profits as well as reduced risk, but whether consumers' viewing experience will be compromised by this business process remains to be seen.