LCD display technology is set to continue dominating the global television market in the next three years in spite of an expected decrease in total sales growth. So far, this year is proving to be a challenging one for TV manufacturers, with total unit shipments expected to ease by 1.4% to just 245 million units, despite expected growth in key, emerging segments such as LED backlights, large screen and 3D TVs.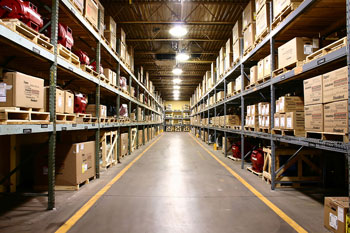 LCD TV shipments to slow, but 3D & LED will grow: report
A big slowdown in the growth of LCD television sales – which is by far the biggest segment – is the chief factor responsible for the decline. Sales in this segment are expected to grow by just 5% this year – significantly less than the 11% growth rate seen in 2011. In total, 216 million LCD units are expected to be shipped.
Experts have suggested a number of factors responsible for the decline in LCD TV sales, including cautious spending by European and Asian consumers in light of the economic problems in these regions, and a slower-than-expected rate of price erosion. With the financial purse strings being tightened up and the average price of an LCD television set falling by just 4% this year – compared to 6% last year and 10% in 2010 – consumers simply have less to spend on luxury goods such as HDTV displays.
In addition, it's believed that the transition to digital broadcasting is another factor in sales decline this year; many consumers have already purchased smart TVs, although emerging markets are likely to continue seeing some growth.
Paul Gagnon of NPD DisplaySearch, who compiled the latest data, was optimistic for high value segments of the market however:
"Economic uncertainty has led to a slowdown in worldwide demand for TVs, leading to slower price erosion as suppliers look to maintain profits. However, we're still expecting growth in key segments such as LED-backlit TVs and large screen sizes."
Emerging markets may well become the chief area of focus for television suppliers in the next 12 months, with Africa, Asia-Pacific, China, Eastern Europe, Latin America and the Middle East all expected to see sales in the region of 8% this year, keeping pace with growth levels recorded in 2011. It's hoped that growth in these regions will remain constant throughout the forecast period, thereby offsetting the decline of sales in North America and Europe.
Despite the slowdown, LCD TVs continue to dominate the global TV market, beating off competition from other technologies such as plasma and CRT. Indeed, NPD DisplaySearch predicts LCD TVs to almost completely corner the market by 2015, when then technology is expected to account for 97% of overall television shipments worldwide. Currently, LCDs account for 88% of global shipments, up from 82% in 2011. For plasma TVs on the other hand, the end could well be in sight for this display technology, with shipments expected to fall to just 5% by the end of the year.
The market research firm also noted a growing trend towards larger screen sizes. HDTVs with 50-inch screens and above are predicted to claim 7.7% of the market share by the end of the year, up from 6.5% in 2012 as consumers looking to move to flat-panel TVs take advantage of increased affordability to upgrade their home entertainment systems. This is expected to further increase to 10% of the market share by 2015, bringing average screen sizes across the world to 35 inches.
Source: DisplaySearch