Data from the latest "Monthly FPD TV Shipment Data" report published by display market research specialist Displaybank has indicated that more than half of LCD TV shipments in the final quarter of 2011 were equipped with LED backlight technology. The figures showed that in total LED-backlit units accounted for 52 percent of overall LCD television shipments for Q4'11, which equated to 32.2 million units.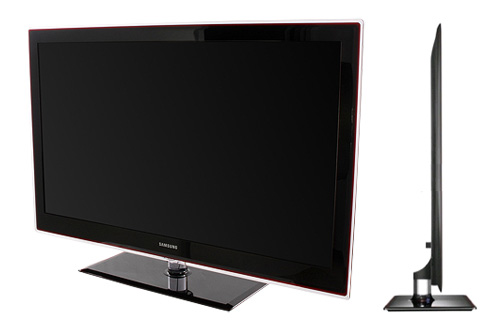 LED-backlit units made up 52% of LCD TV shipments in Q4'11
The penetration ratio of LED backlighting on LCD televisions has increased significantly over the past couple of years, having increased from just 4 percent in January 2010 to 32 percent in January 2011, and then to 54 percent in December 2011. Over the course of last year, the overall number of LED LCD TVs shipped came in at 89.7 million units, contributing to an estimated 44 percent of LCD TV shipment.
Furthermore, following on from already significant growth over the past couple of years, the shipment of LED LCD TVs is expected to increase even further from the second quarter of this year, as more and more new products hit the market as a result of HDTV manufacturers striving to expand upon their LED TV ranges.
The report also revealed that the shipment of global flat-panel TVs over the course of 2011 came in at a total of 222 million units – representing a year-on-year growth of 7.5 percent – despite falling demand during the economic downturn. LCD TV shipments are said to have made up 204 million of these units. Plasma display panel (PDP) was shown to have suffered a 3 percent drop on a year-on-year basis, coming in at 17.9 million units.
Displaybank has predicted that over the course of this year, the LCD television market will only experience growth of around 8 percent year-on-year due to continued falling demand and the ongoing difficult financial and economic climate. However, this could be offset by a number of things that may have a positive effect on the TV market, including increased demand for flat-screen televisions in emerging countries, and the up and coming London 2012 Olympics.