TV manufacturers will be putting more emphasis into pushing LED LCD TV displays during the first quarter of this year before their new range of HDTV sets go on sale in March, according to California-based display market research firm DisplaySearch. Although LCD television sales in the USA were encouraging in the final quarter of 2010, models with traditional CCFL (cold-cathode fluorescent lamp) backlight accounted for the majority, leading to a build-up of inventories for LED-backlit models which will need shifting.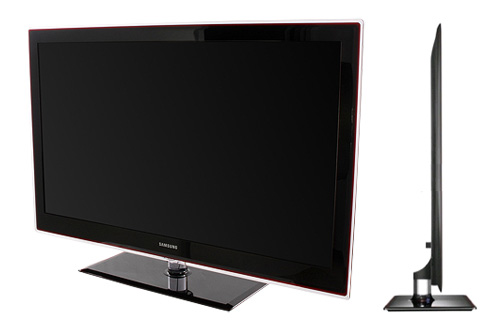 Usually marketed under the misnomer "LED TV" (which is actually an LCD TV illuminated by LEDs instead of CCFLs), edge LED-backlit LCD TVs have gained popularity among consumers over the past couple of years chiefly because of their slimmer form factor, as well as lower energy consumption. For TV makers, edge-lit LED-based LCD televisions offer a higher profit margin, since they are not that much more expensive to produce, but command a not insignificant price premium over their CCFL-backlit counterparts. However, to clear the excessive inventories of LED LCD HDTVs, some price cuts are probably necessary to persuade the public to open their wallets especially in these tough economic conditions.
This information was found in the MarketWise: LCD Industry Dynamics report recently published by DisplaySearch, which also said that LCD TV panel prices will be stablising as inventories return to normal (partially helped by manufacturers scaling back their factory output at least for Q1'11).
The panel lottery situation – where different units of the same TV brand and model can yield varying picture quality due to different LCD panels fitted – doesn't appear to be easing up. The report revealed that 60% of Samsung's LCD TV panels went to themselves and Sony, whereas 45% of LG Display panels ended up in their own and Vizio sets. Samsung Electronics was also the biggest consumer of LCD television panels from Chi Mei Innolux (CMI).
Source: DisplaySearch