According to the latest US Price and Specification TV Tracker report published by market research firm IHS iSuppli, the price of flat panel TVs in the USA has seen a sharp and unexpected rise during the first four month of 2012, even though a decline in shipments of these sets is expected this year in the country.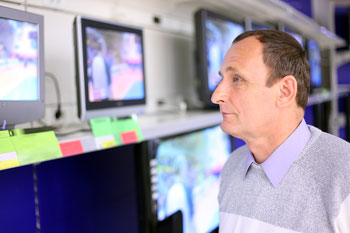 LED & Smart TV boost prices of flat-panel TVs in USA
This is due to a rise in the increasingly sophisticated features that come with the displays, including HDTV resolution, LED backlight technology, internet connectivity and many others. Because of the presence of these advanced features, the price of flat-panel televisions – comprising both plasma and LCD TVs – has risen since December 2011 by 11.4 percent, reaching an average value of $1248 in April 2012.
IHS iSuppli's head of television technology Tom Morrod advised that the continuing surge in pricing for flat-screen TVs is due to the feature-rich models, and the fact that consumers are clamouring for technologies like LED backlighting and Smart TV capabilities.
He added that this represents a significant change in strategy among retailers and TV brands, as they attempt to encourage customers to buy more expensive television sets whilst maintaining their prices. As a result, both retailers and manufacturers can protect their earnings by charging higher prices for these step-up features.
Flat-screen television prices in the United States rose by $78 at the end of April, when compared to an average value of $1,119 in December 2011, which was the first month that prices began to rise again after a November drop. April to July 2011 also saw a slow rise in the price of flat-panel TVs, although this only amounted to $33 over the four-month period.