LG Electronics has this week rolled out a new 3D video-on-demand (VoD) portal for owners of its Cinema 3D internet-connected HDTV displays in almost 70 countries worldwide. Having evolved from the company's 3D Zone Smart TV app which was originally launched last year, the extra-dimensional content service – which has been given a moniker of "3D World" – will provide LG customers with a wide variety of high-quality 3D material to be enjoyed directly on their Smart TVs.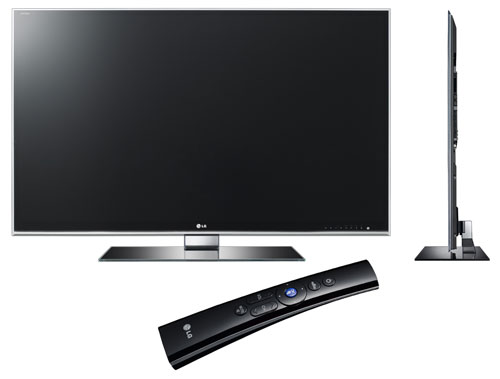 LG rolls out 3D World VoD service for Smart TV users
Accessible either through a streamlined "card" interface within the user menu (on this year's LG Cinema 3D Smart televisions), or via an app (on 2011 models), 3D World lets viewers search for a selection of content from various genres – ranging from documentary and sports to lifestyle and entertainment – to be enjoyed on their LG Cinema 3D Smart TV sets in all their tri-dimensional glory.
Be it realistic documentaries, exciting sport actions, engrossing educational videos for the kids, or shows related to travel, cooking or fashion, LG's 3D World service aims to provide something for every one. Not one to rest on its laurels though, the Korean TV manufacturer is actively seeking to form partnerships with 3D content providers globally to add more material to its library, and deliver even more value for its customers.
LG Home Entertainment Company's president and chief executive officer (CEO) said that 3D World is an integral component in the firm's long-term strategy to increase its ownership of the three-dimensional ecosystem available to Cinema 3D Smart TV users. He added that the global launch of the 3D on-demand portal is a testament of the company's determination to deliver a wide range of high-quality 3D content for its customers.