LG Electronics has revealed this week that it is planning to release an internet-enabled TV (IETV) based on the Google platform in the United States. The launch is scheduled for week commencing 21st May, with a senior executive from the South Korean consumer electronics manufacturer confirming that the company hopes to secure a larger share of the fast-growing connected television market.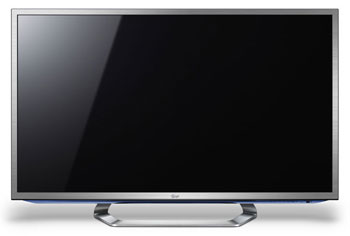 LG 47G2 & 55G2 Google TV models get US launch this month
It is likely that both LG and Google are eager to try and put up a fight against the threat from Apple who is widely tipped to launch its advanced iTV later this year or in early 2013. This could see the Cuperino-based technology giant scoop a huge share of the market, as it did when it released its iPhone handset and its iPad internet tablet.
LG's executive vice president of TV business unit Ro Seogho said that the manufacturing of Google TVs is due to commence from the 17th of May in a Mexican production facility. American consumers will then be able to get their hands on the internet-connected televisions from the 21st of the month.
The Google TV models – available as the 47-inch LG 47G2 or the 55-inch 55G2 – will offer users a range of features and benefits, including access to Google services such as watching YouTube videos on the big screen, or conducting searches on their HDTV sets. Obviously the Seoul-headquartered conglomerate will be hoping to see huge success with the TVs in the United States, but Seogho confirmed that a decision will be made regarding whether to roll out the LG Google televisions to the UK and Europe after monitoring the reception in the USA.
The launch does come at an exciting time for the internet-enabled TV arena, as research firm IHS iSuppli has forecast that there will be a 60-percent surge in the market this year, rising to 95 million units.